More About Barcode
Scannable Barcode length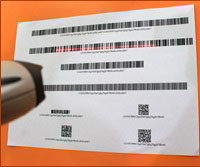 While designing your barcode, keep in mind the length of barcode should not be too large, as
scanner
is not able to scan the information encoded in large barcode. In order to encode large information in your barcode, it is good choice to use
2D barcode
instead of long length linear barcode.
How to Copy and export barcode?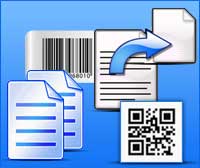 Our
Barcode label maker software
provides facility to
copy
designed barcode and paste it on different applications including Microsoft Paint, Microsoft Word and Microsoft Excel etc.
export
series of your designed barcode labels in various image formats like png, gif, pdf, jpg, bmp, tiff etc.
Barcode Color Guide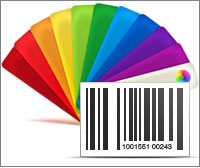 In order to design colorful barcode, you must keep in mind the color contrast of barcode label to scan it properly. It is preferable to design dark color barcode on light color background. Black barcode on white background is the best possible contrast.
Others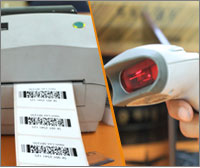 How many characters can fit into a barcode? It depends on the type of barcode you are using that how many characters a barcode can hold. For eg:

PDF417 barcode can store approximately 2000 characters.
DataMatrix is a 2D barcode that can hold from 1 to about 2,000 characters.
MaxiCode is a fixed-size code that stores up to 93 data characters.

In which format should I generate my barcode? You can generate your barcode images in any format including JPEG, JPG, PNG, TIFF, BMP, GIF, PDF, EMF, WMF.