Barcode Stationery
Barcode Printer:
A barcode printer is a computer peripheral device that can be attached to Desktop or Laptop for printing barcode labels. Barcode Label Maker provides simple way to design barcode font images and print using commonly used printers including Thermal printer, Inkjet printer, Laser printer, Dot-matrix printer etc. You can easily find barcode labels, ribbon and rolls from market for printing different types of barcode.

Barcode Rolls:
There are various types of barcode label rolls available in the market that are useful in different application areas. DRPU barcode label maker software – corporate edition supports all types of rolls available in different sizes.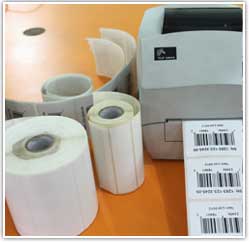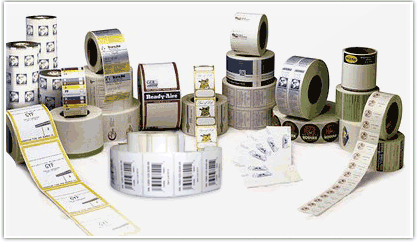 Barcode Sheets:
DRPU barcode label maker software support all types of media. Variety of sheets are available in the market choose according to your industry requirement. Barcode maker Software - Corporate edition has pre-defined label stock mode which supports all major brand like Avery A4, formtec , Lorenz bell, A-ONE, Herma, Planet etc.

Barcode Scanner:
A barcode scanner is a device that is used to scan information encoded in the barcode. Barcode scanner reads white and black elements of the barcode and converts it into a corresponding text string that is sent over computer system.