Batch Processing with Barcode Designing View
In Batch Processing, software provides two methods:
→ Batch Processing with Barcode Settings
→ Batch Processing with Barcode Designing View
You can also import and export created list from batch processing with barcode designing view method.
→ Learn how to Import Barcode List from Excel or Text File.
→ Know how to Export Generated List in Excel as well as Text File with Batch Processing method using Barcode Designing View option.
Below we have discussed step by step procedure about how to generate list of barcodes using batch processing series with Barcode Designing View.
Batch Processing With Designing View Procedure
➨ Batch Processing Settings
Click on Batch processing icon from tool bar, following window will be appear: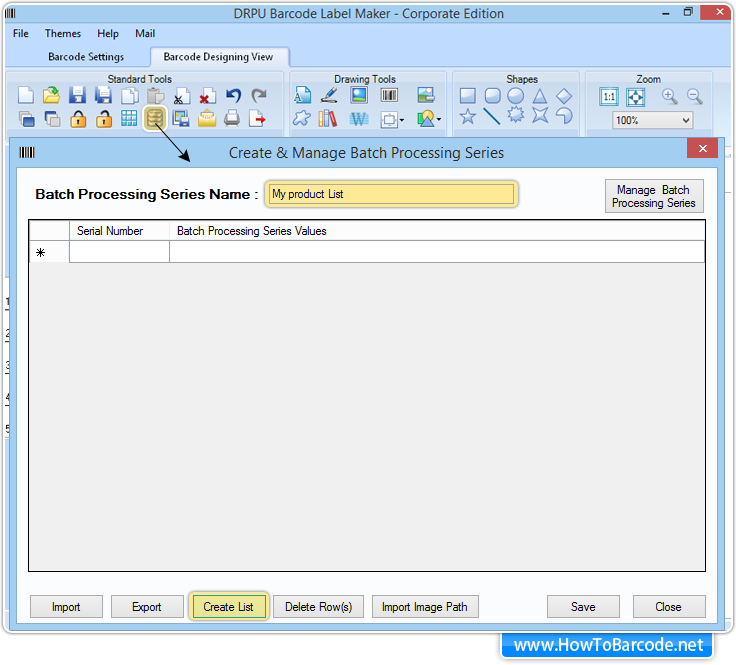 ➨ Create Barcode List
By clicking on "Create List" button, following screen will be displayed: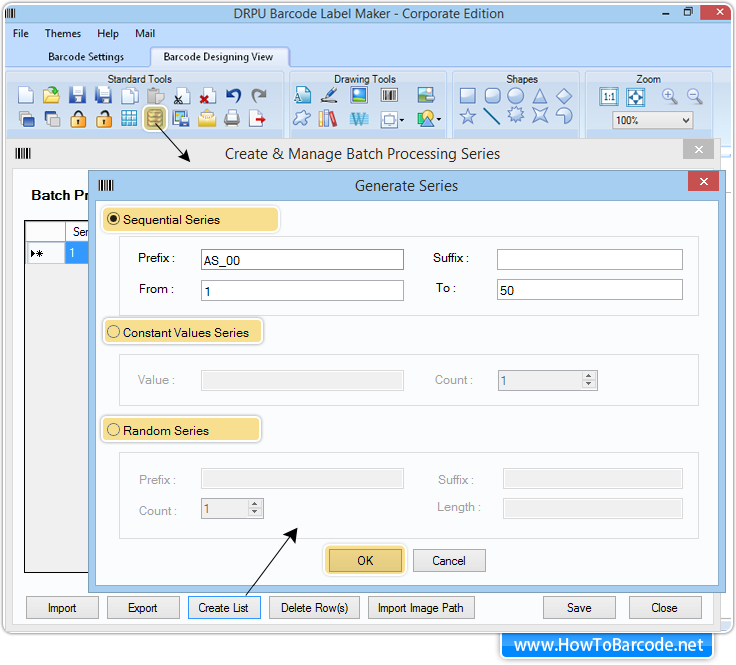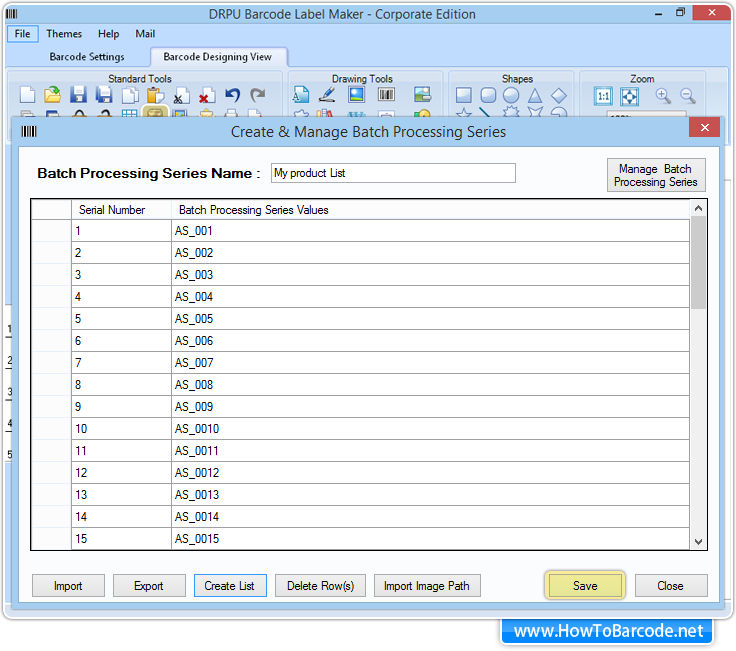 Now design your barcode using Barcode Designing View technique as we discussed. Double click on barcode to open its properties as shown in below screenshots.
➨ Select Barcode Technologies and Type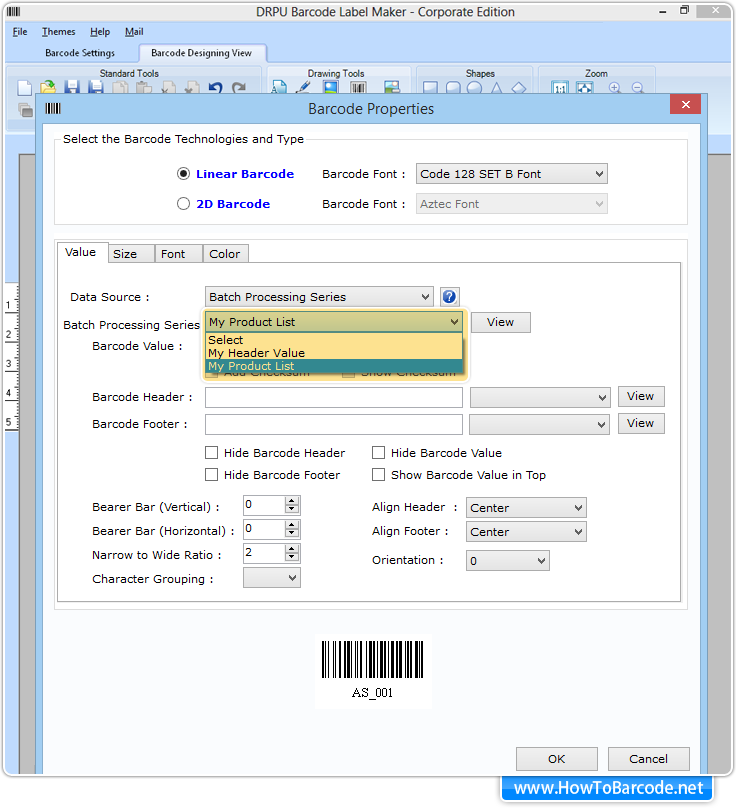 ➨ Print Settings
Once you designed list of barcodes with batch processing, you have an option to print your designed barcode series with Print Settings. DRPU Barcode Software provides two print modes (Pre Define Label Stock and Manual).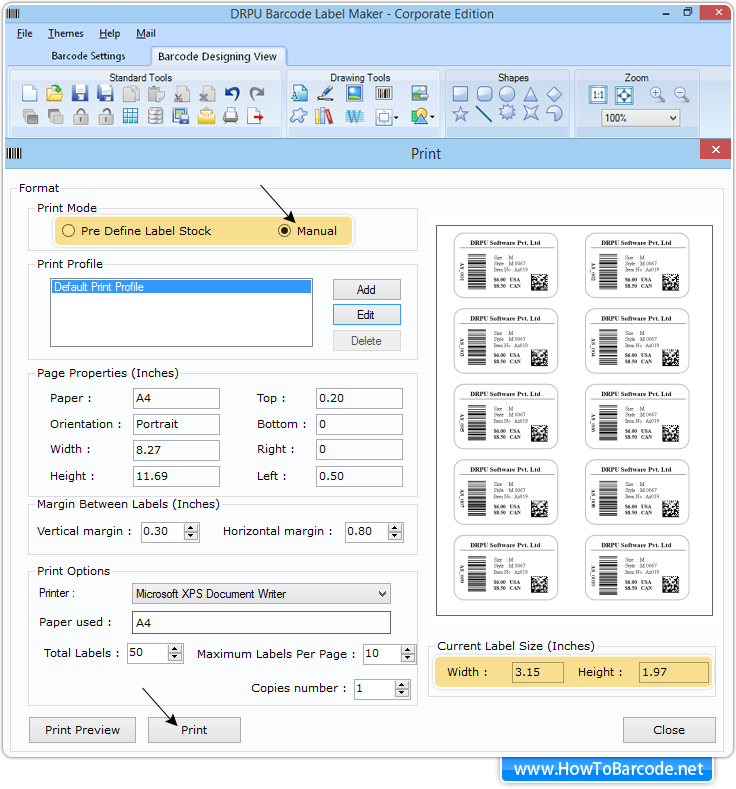 In Pre Define Label Stock Print Mode, inbuilt label products are available, set as per your requirement with Product number and select printer to take print of designed barcode.