Barcode Designing View
You can design and print your barcode labels using any of the following designing methods - Barcode Settings or Barcode Designing View.
Barcode Designing View Procedure
Below we have provided barcode generating procedure which helps you to understand how to design printable barcode using barcode designing view method.
➨ Barcode Designing View
Go to barcode designing view tab, following screen will be appear: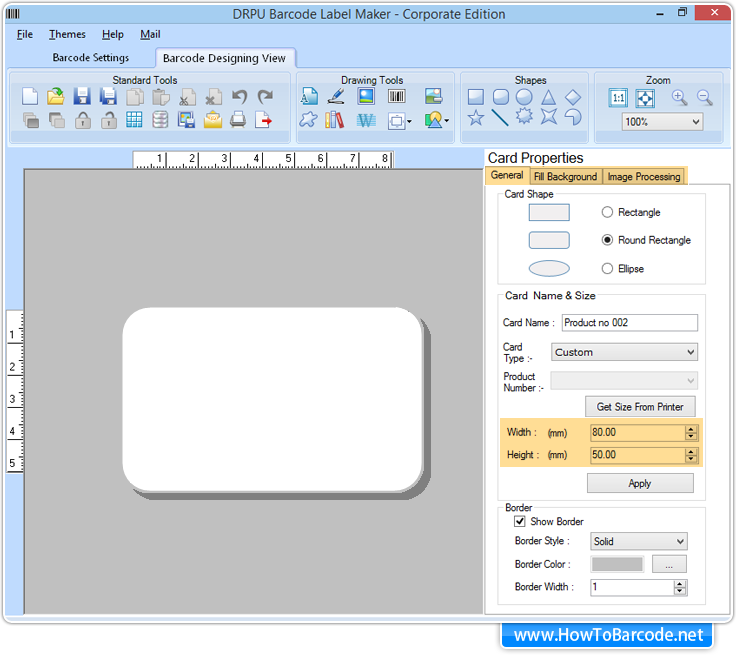 ➨ Drawing Tools
There are many different options available in Drawing Tools from Barcode Designing View to design barcode labels. These are:
→ Text - Add Text to the label.
→ Picture - Add Picture to the label.
→ Signature - Add Signature on the label.
→ Library Image - Insert Image from library on the Card.
→ Water Mark - Add Watermark on the label.
→ Custom Shapes - Add custom shapes on the label. There are different pre defined shapes are available.
➨ Barcode Properties
Click on Barcode icon from Drawing Tools to insert barcode on the label.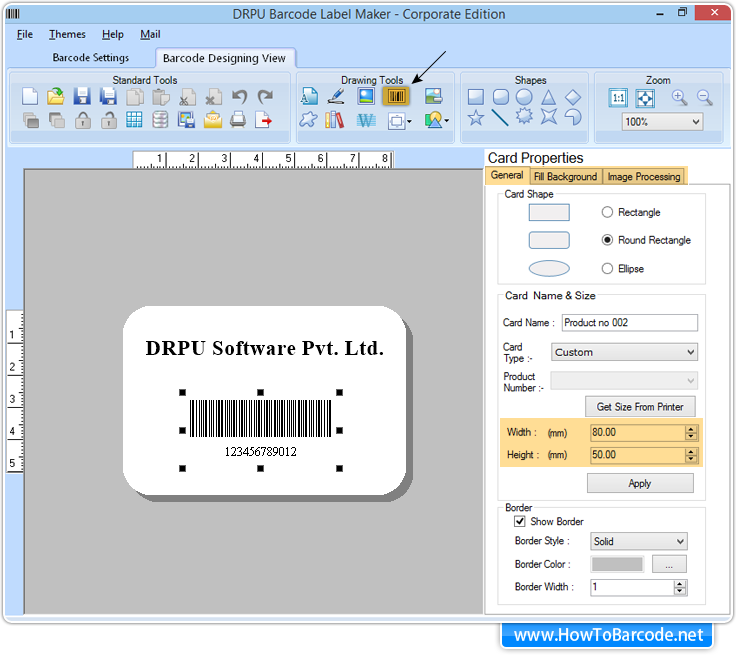 Barcode Properties window includes following tabs –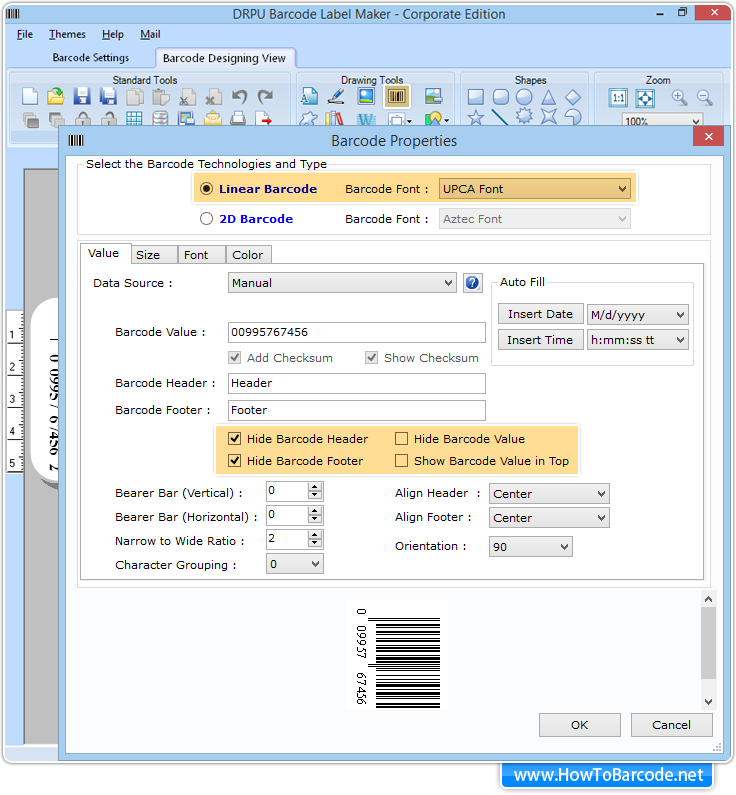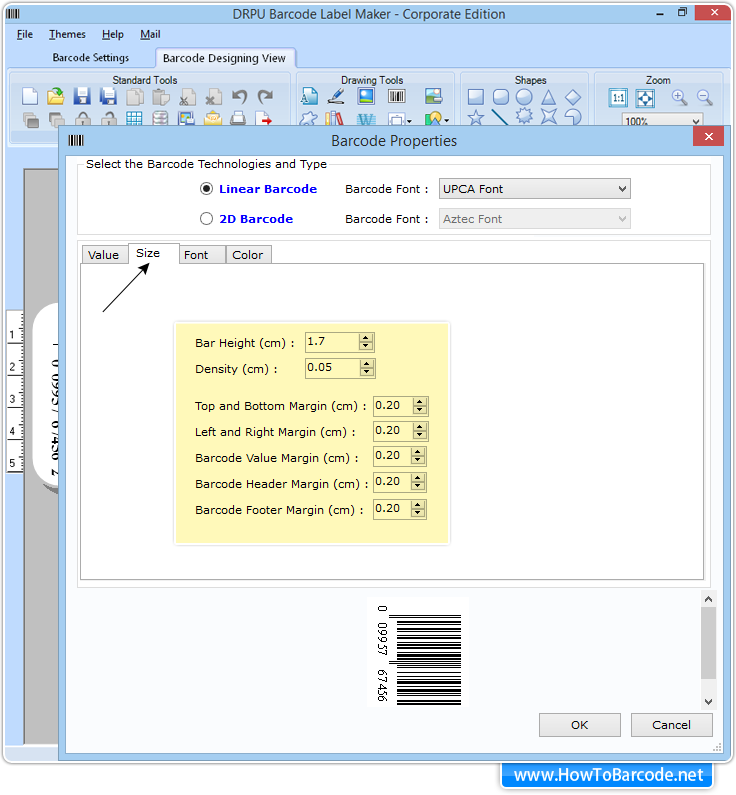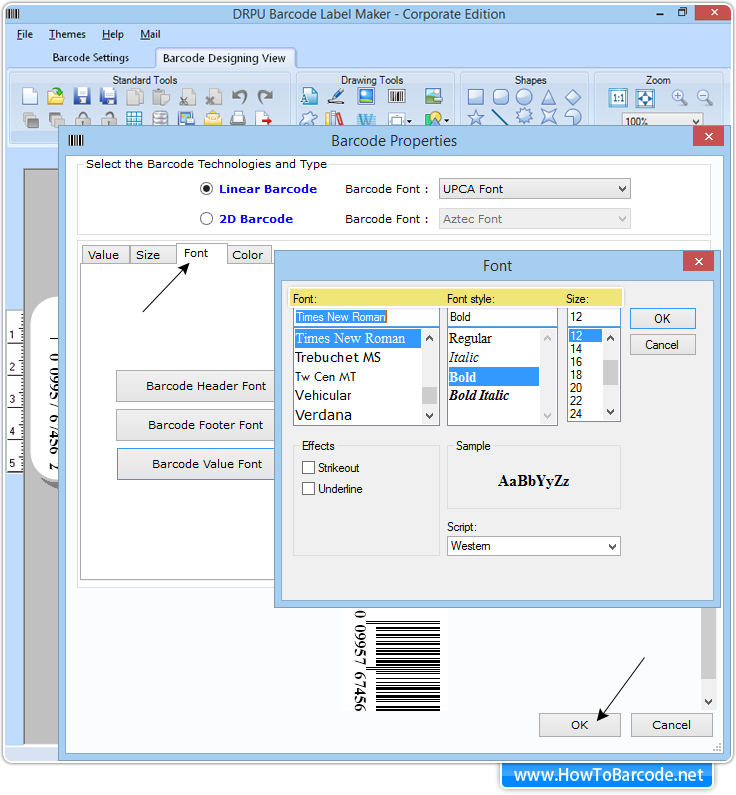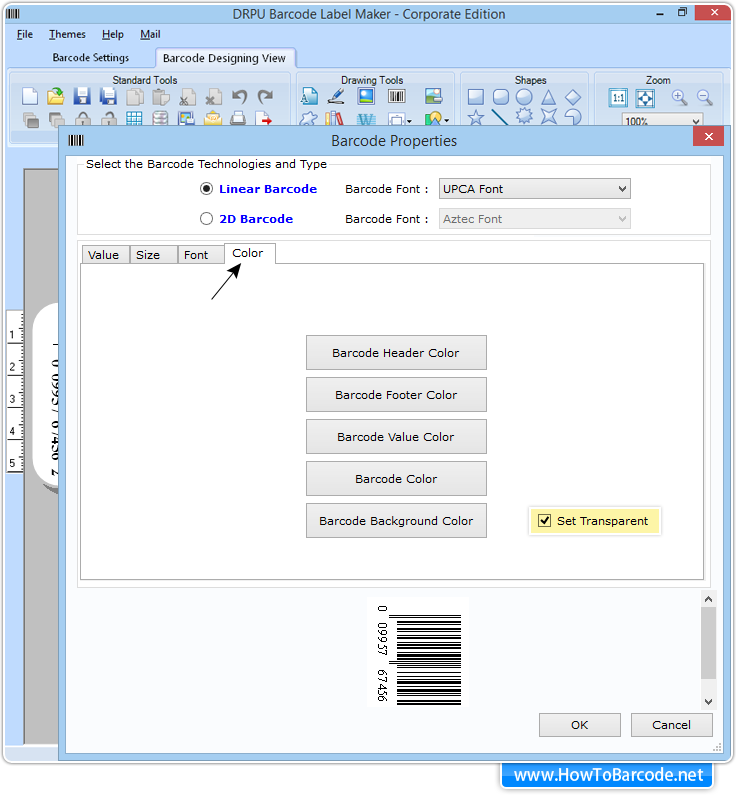 ➨ Add Shapes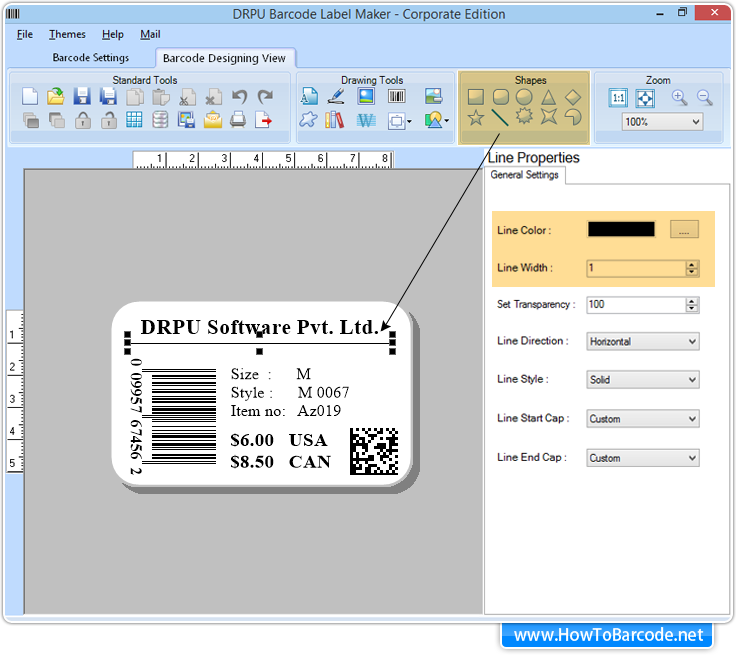 DRPU Barcode software facilitates user to design multiple barcodes on same label.
➨ Print Settings
With Print Settings you can print your designed barcode label. DRPU Barcode Software provides two Printing Modes:
→ Pre Define Label Stock print mode or
→ Manual print mode.