EAN13 Barcode Font
Sample of EAN13 Barcode Font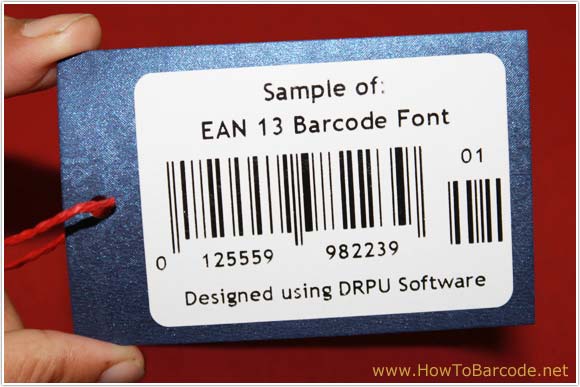 DRPU Barcode Software provides two designing mode Barcode Settings and Barcode Designing View. Now we are going to design barcode with Barcode Designing View method (for demonstration purpose).
Designing Procedure:
Below we have discussed step by step procedure to generate EAN13 Barcode Font using DRPU Barcode Maker Software with Barcode Designing View. Insert barcode on card by clicking on barcode icon from drawing tools and double click on it to edit its properties.
➨ Barcode Technologies and Font Type Selection :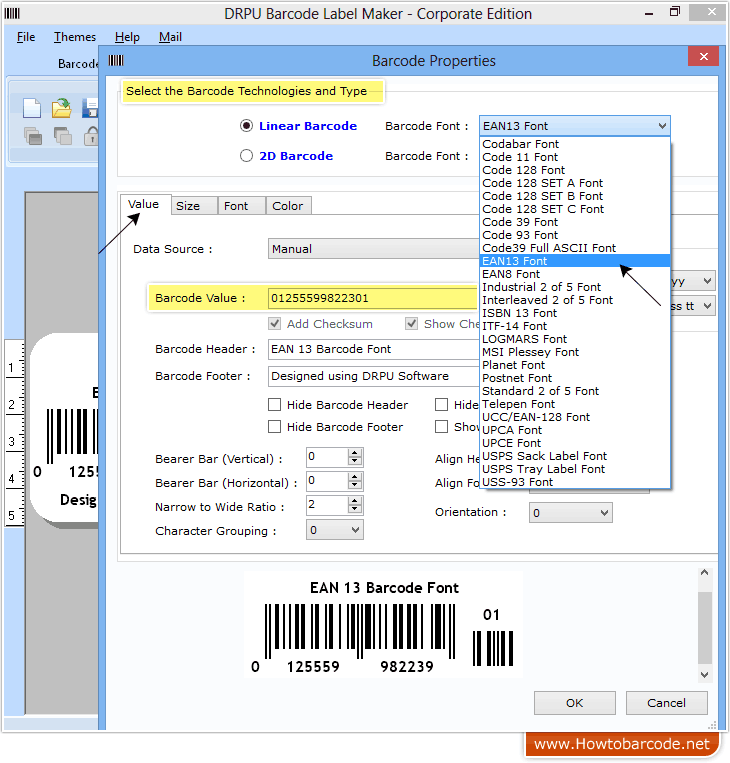 ➨ Size Settings :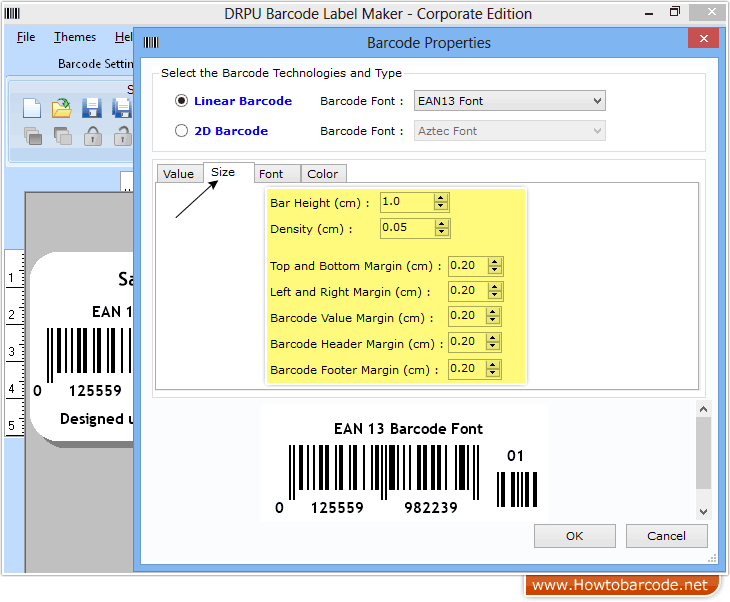 ➨ Specify Card Shape and Dimension :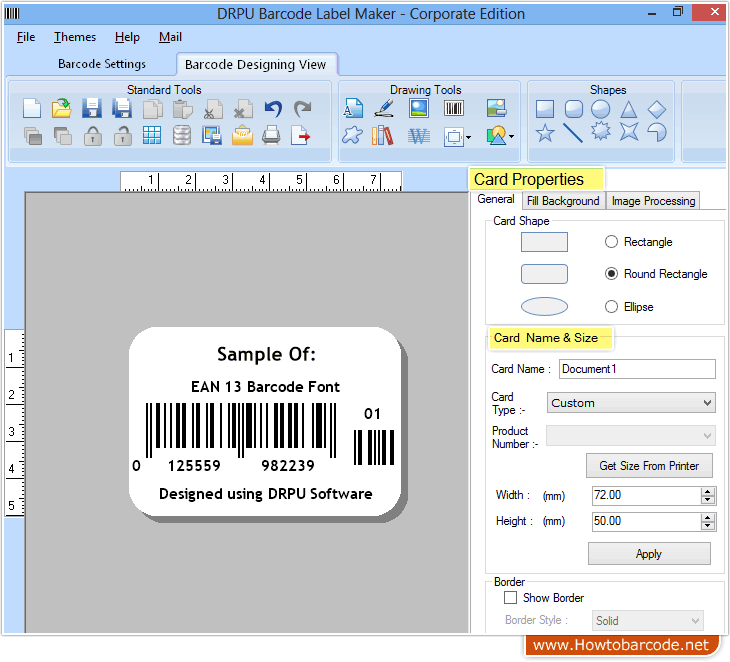 Go to print icon from toolbar and choose one of the printing modes to proceed.
➨ Print Settings using Manual Mode :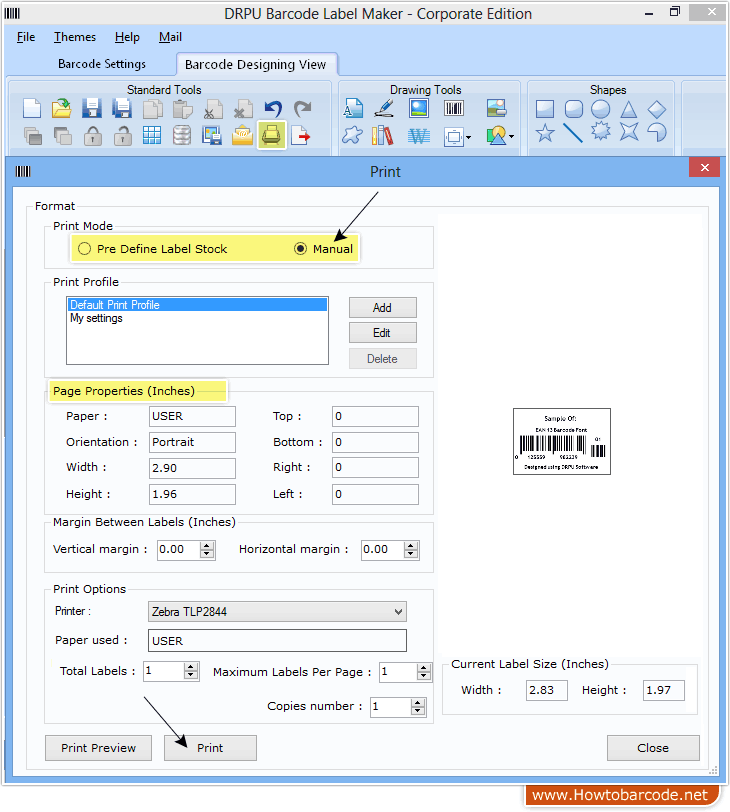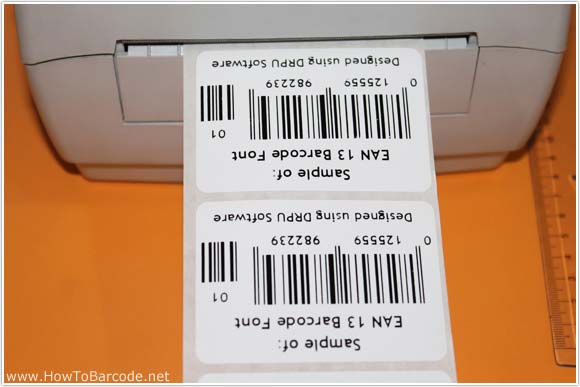 ➨ Barcode Label Scanning Process :
To print your designed EAN13 barcode font, you can also select Pre Define Label Stock printing mode. ➨ Print Settings using Pre Define Label Stock Mode :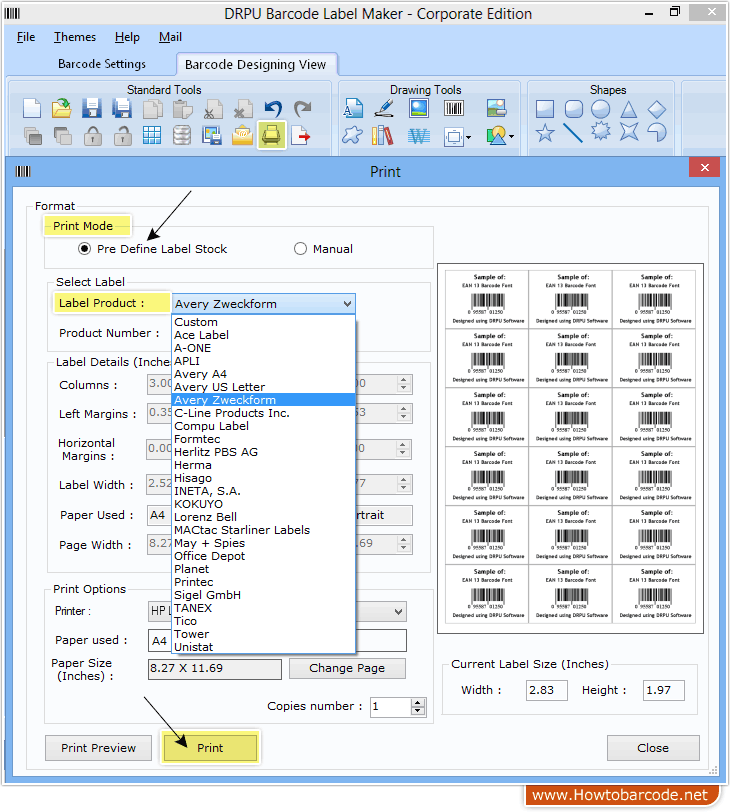 ➨ Barcode printing process :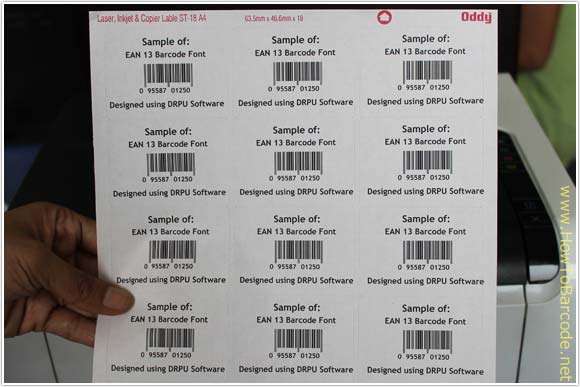 Download Trial Version of Barcode Maker - Corporate Edition Software: