ITF-14 Barcode Font
Sample of ITF-14 Barcode Font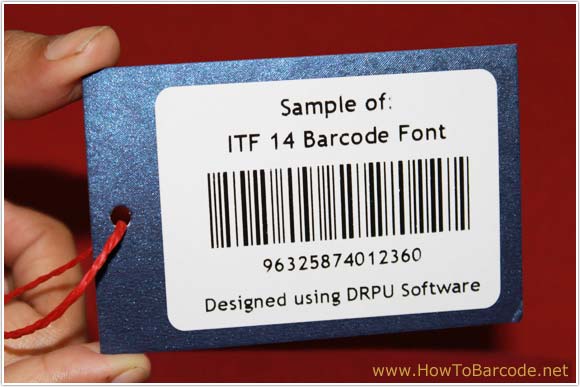 DRPU Barcode Software provides facility to design barcode label either using Barcode Settings panel or Barcode Designing View panel.
Designing Procedure:
DRPU barcode software creates and print ITF–14 Barcode label using Barcode designing view panel (for demonstration purpose) is given below:
Insert barcode on label by clicking on barcode icon from drawing tool then double click on that barcode to edit its properties.
➨ Barcode Technologies and Font Type Selection :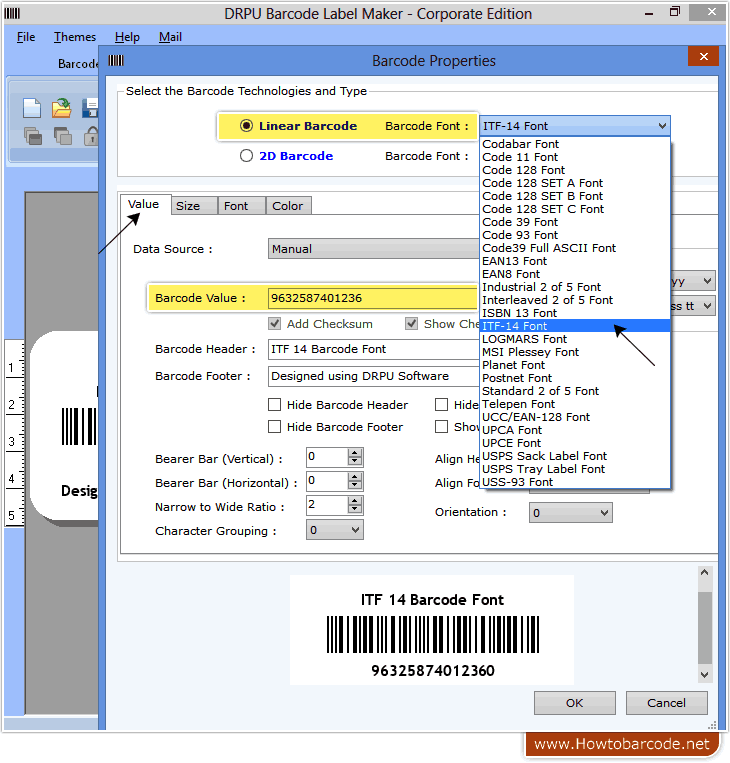 ➨ Size Settings :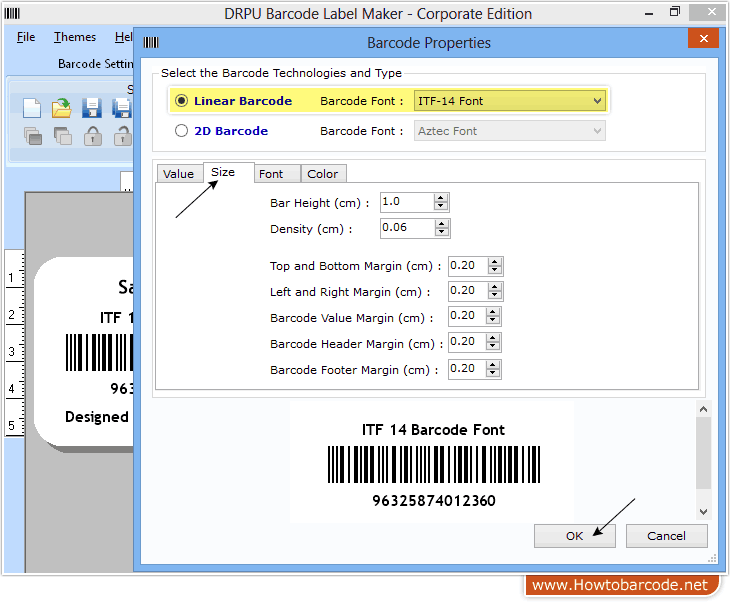 ➨ Specify Card Shape and Dimension :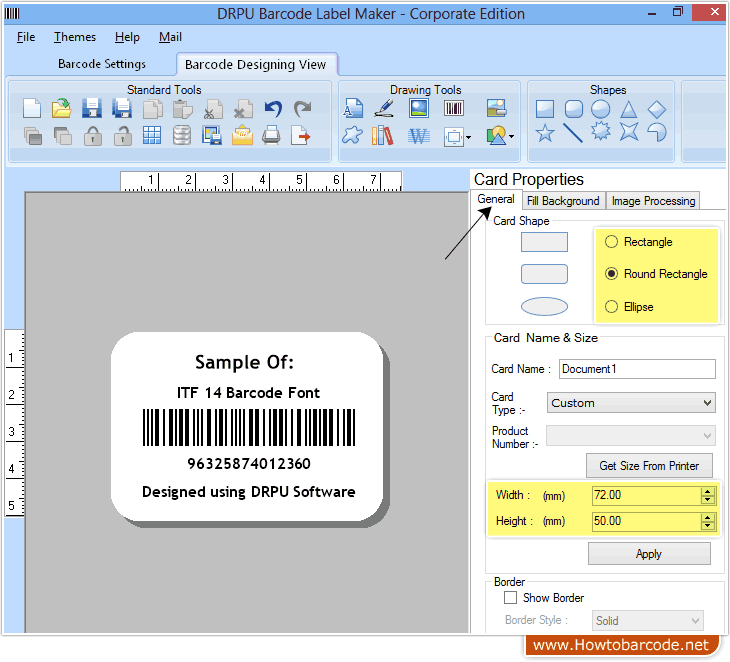 Click on print icon from toolbar and choose any of the printing modes (Pre Define Label Stock or Manual) to print designed ITF-14 barcode font.
➨ Print Settings using Manual Mode :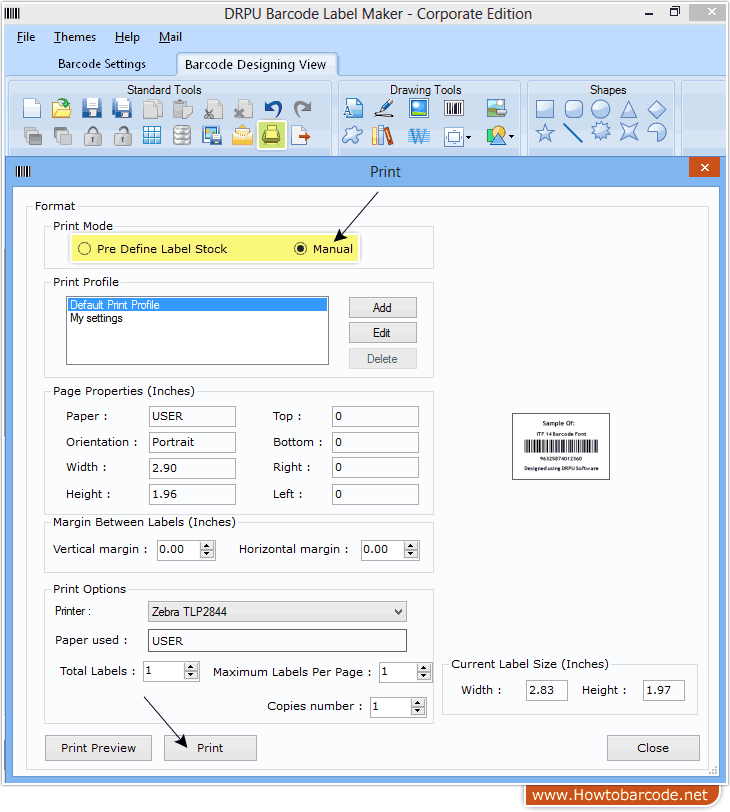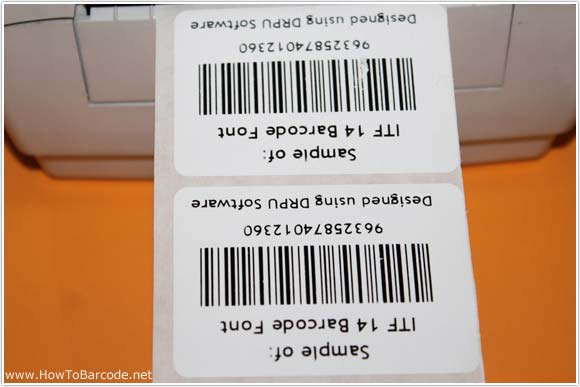 ➨ Barcode Label Scanning Process :
You can also use pre defined printing settings of label product by choosing Pre Define Label Stock mode of printing.➨ Print Settings using Pre Define Label Stock Mode :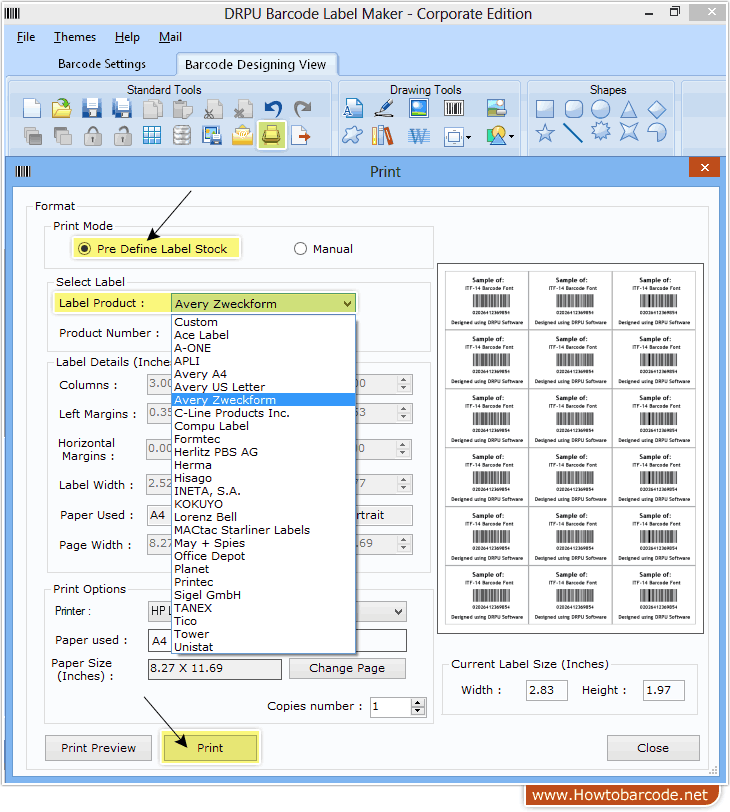 ➨ Barcode printing process :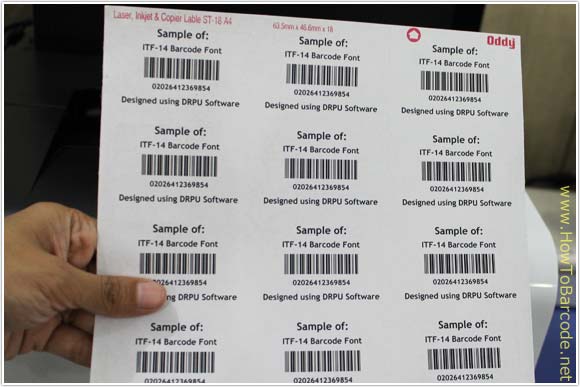 Download Trial Version of Barcode Maker - Corporate Edition Software: