Codabar Barcode Font
Sample of Codabar Barcode Font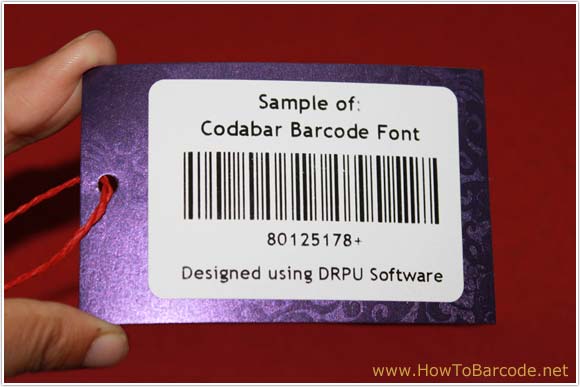 Designing Procedure:
We will discuss how to design label using DRPU Barcode Software with Barcode Designing View module. You can also design barcode labels using Barcode Settings module of Software. First go to Barcode Designing View tab and insert barcode from drawing tools given at the toolbar by clicking on barcode icon. To set barcode properties double click on inserted barcode. Step-by-step process of designing Codabar Barcode Font is showing below:
➨ Select Barcode Technologies and Type :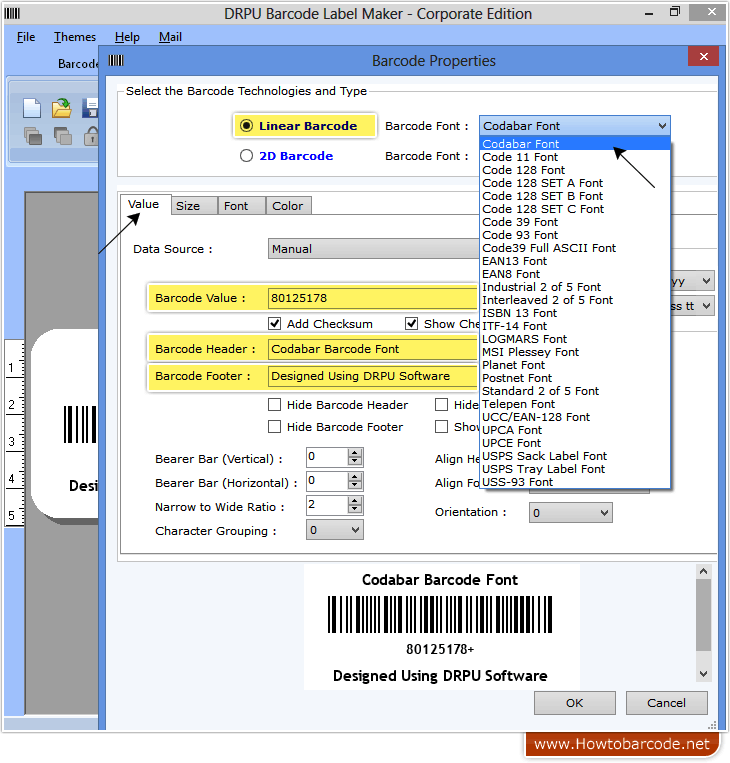 ➨ Set Margins :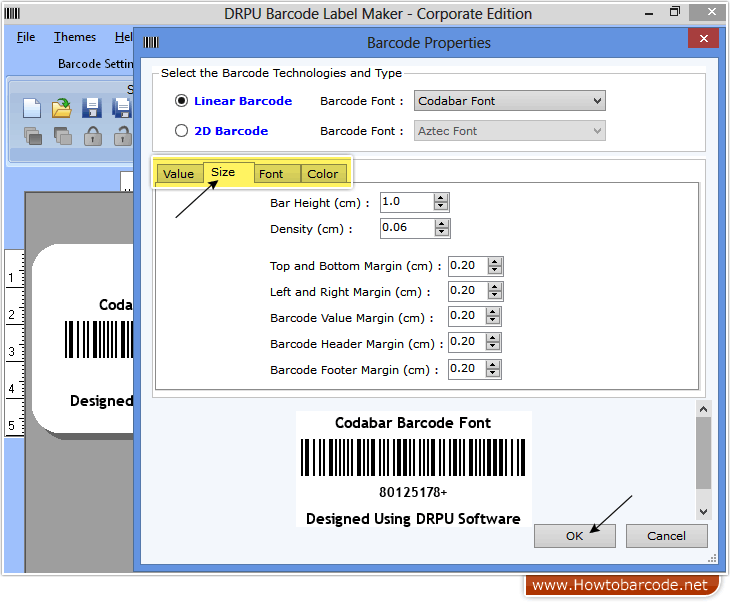 ➨ Specify Card Shape and Size :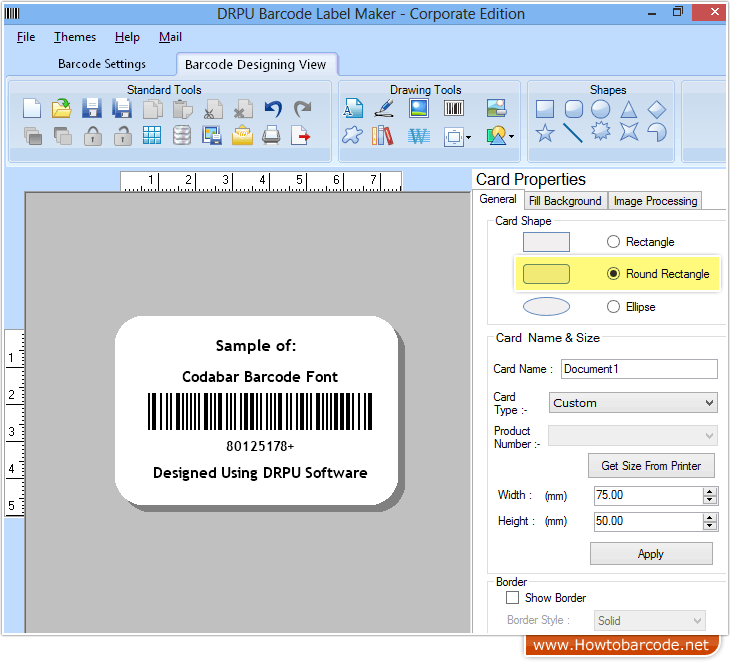 Printing Procedure:
There are two modes of printing: Pre Define Label Stock and Manual mode. Both types of printing are explained below.
➨ Manual Print Settings:
Print designed Codabar barcode font sample using Manual Mode.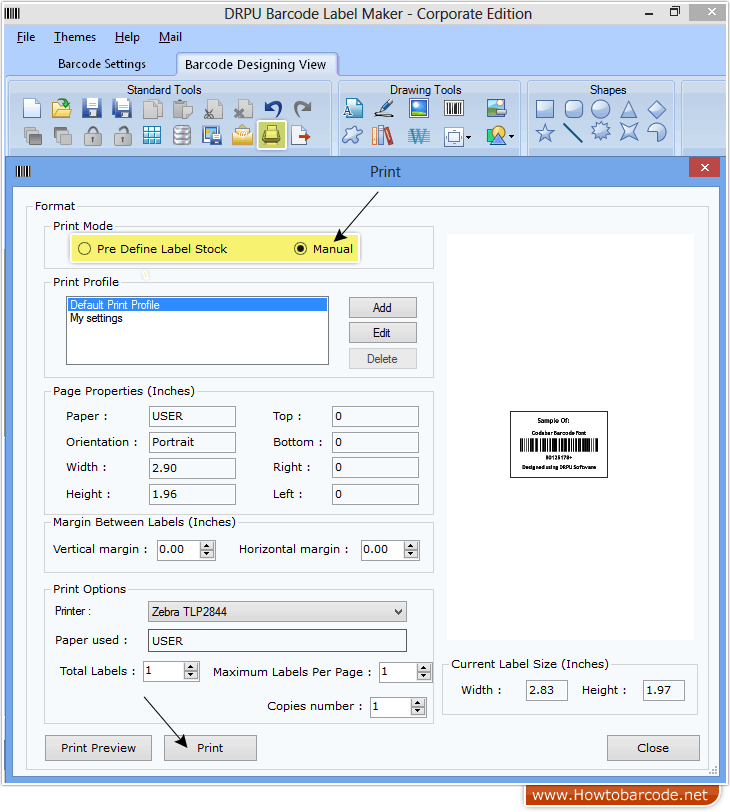 Print your designed barcode label by setting page properties using edit button, margins between labels and other print options manually using Manual print mode (for demonstration purpose thermal printer is used here).
➨ Printing Barcode Labels :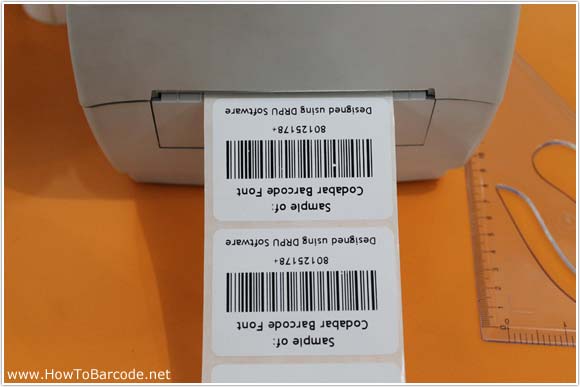 ➨ Codabar Font Scanning Process :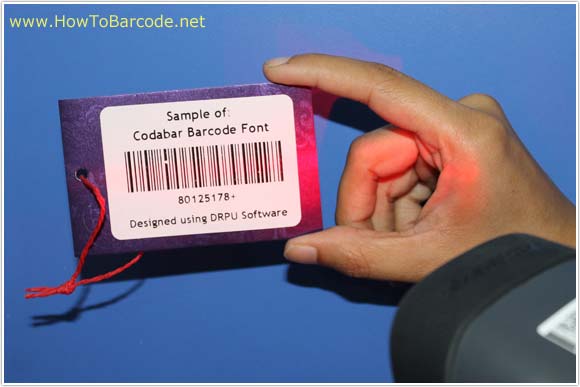 You can also print your designed Codabar Barcode Font using Pre define label stock mode.
➨ Pre define Label Stock Print Settings :
Design Codabar Barcode Font image (as discussed in above steps) and print using Pre Define Label Stock Mode.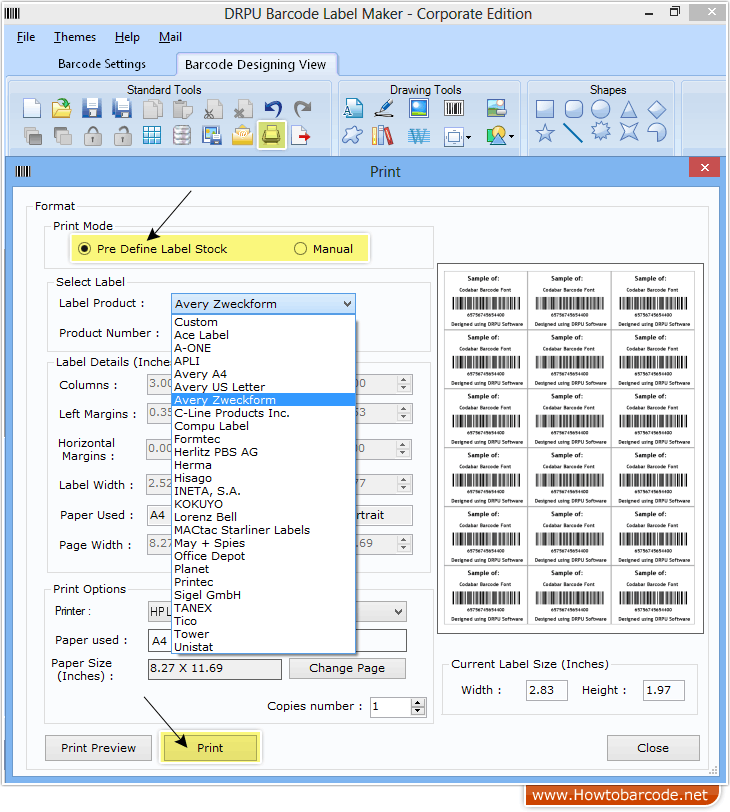 ➨ Printed Barcode Sheet :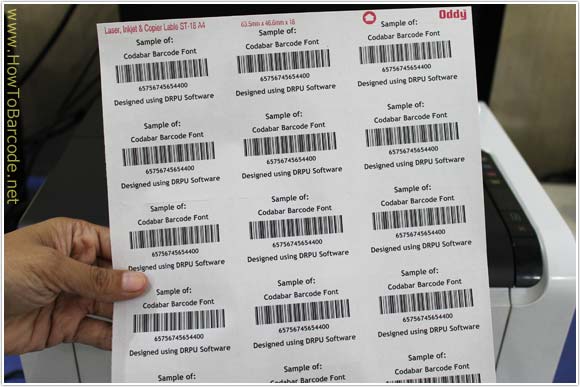 Download Trial Version of Barcode Maker - Corporate Edition Software: