UPCE Barcode Font
Sample of UPCE Barcode Font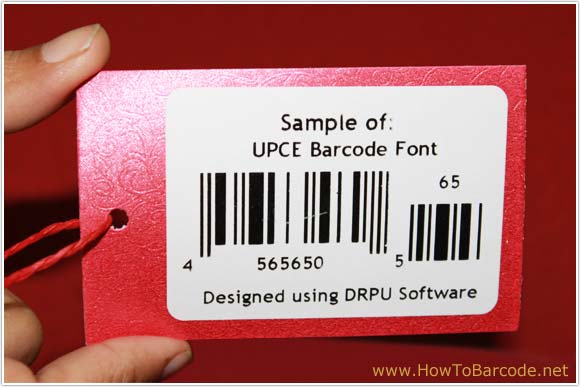 Designing Procedure:
You can easily generate and print UPC barcodes by using Barcode Label Maker Software. For demonstration purpose we are using Barcode designing view panel to design barcode. You also have Barcode Settings option to generate barcodes.
➨ Select Barcode Technologies and Type :
To add barcode on card, click on barcode icon. Double click on added barcode to open its property window.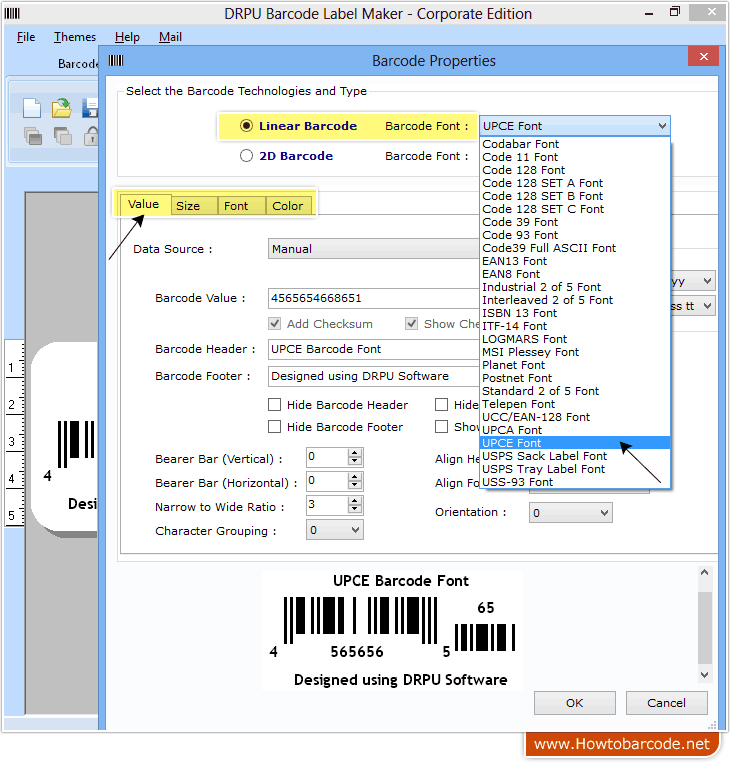 ➨ Set Margins :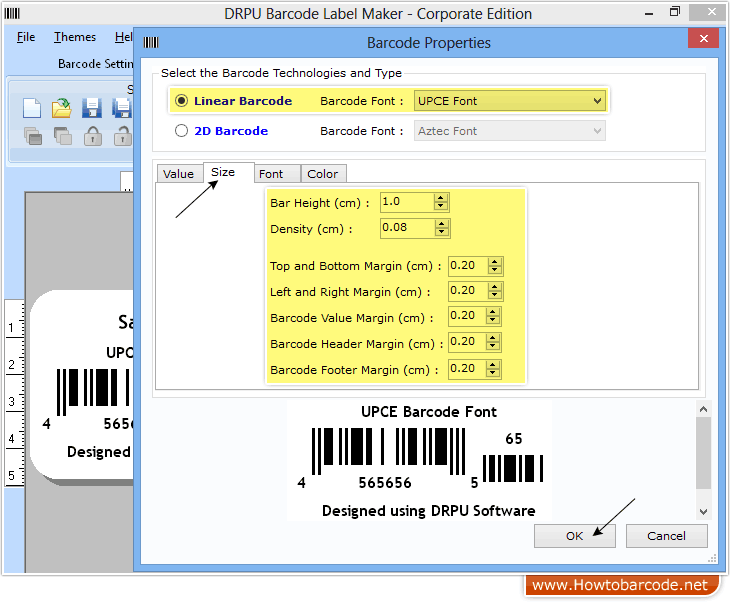 ➨ Specify Card Shape and Size :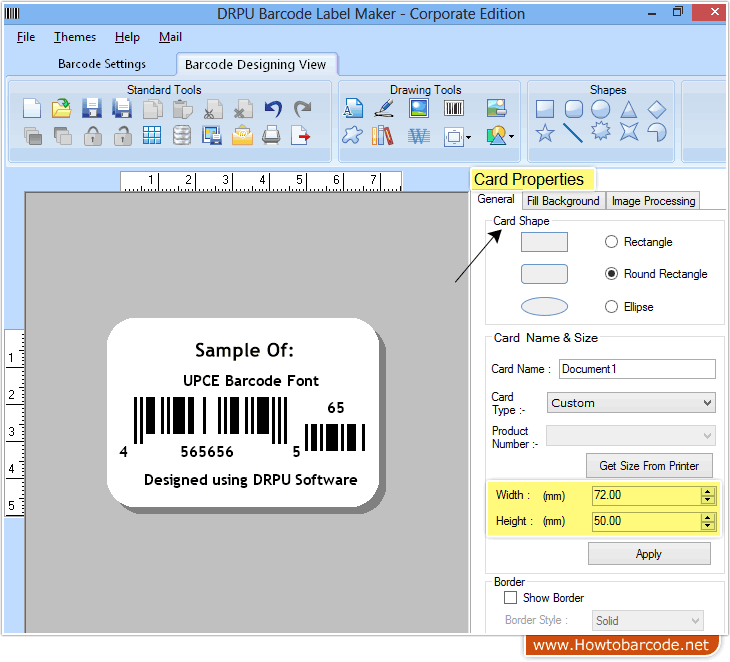 Printing Procedure:
After completing your designing process, click on print icon from standard toolbar. In print window choose print mode either Manual or Pre define label stock mode.
➨ Manual Print Settings :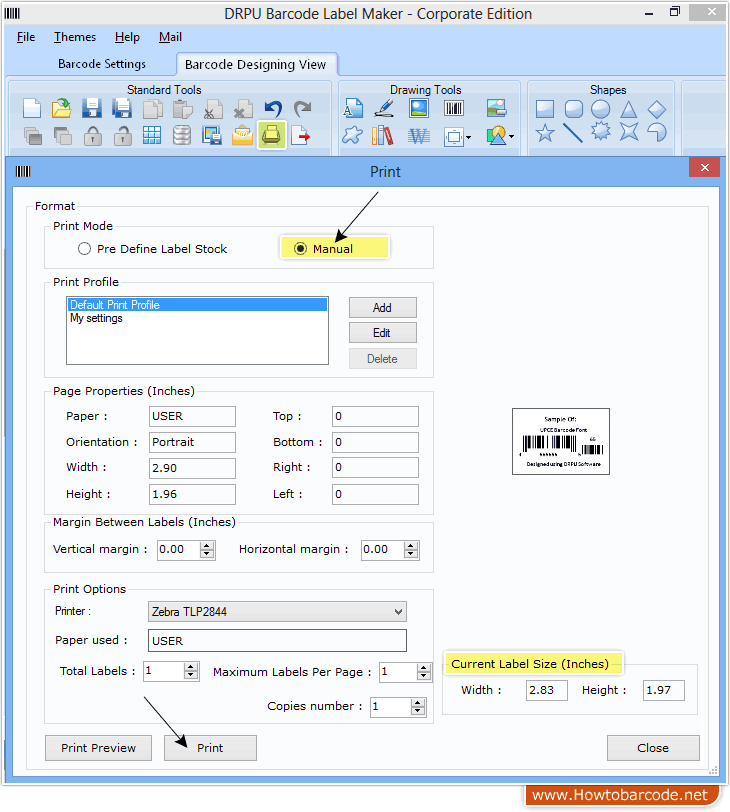 In Manual mode, you have to specify barcode dimension, margins accordingly to print on label or sheet. If you want to change page properties, go to Edit button.
➨ Barcode Labels printing process :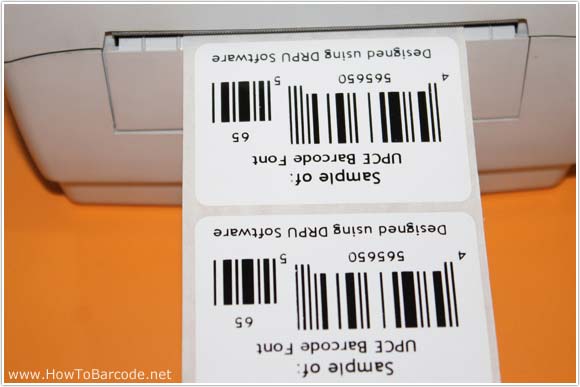 ➨ Ready to use :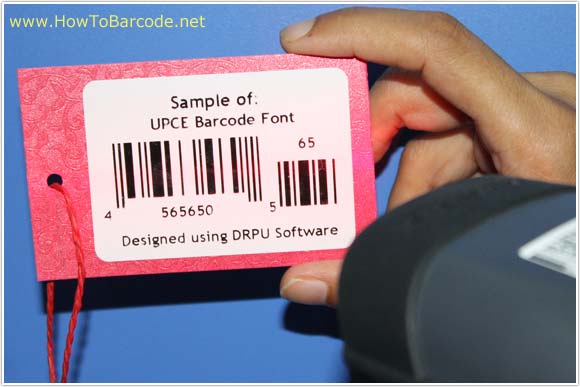 ➨ Pre define Label Stock Print Settings :
After designing barcode font, go to print option from toolbar and choose Pre Define Label Stock mode.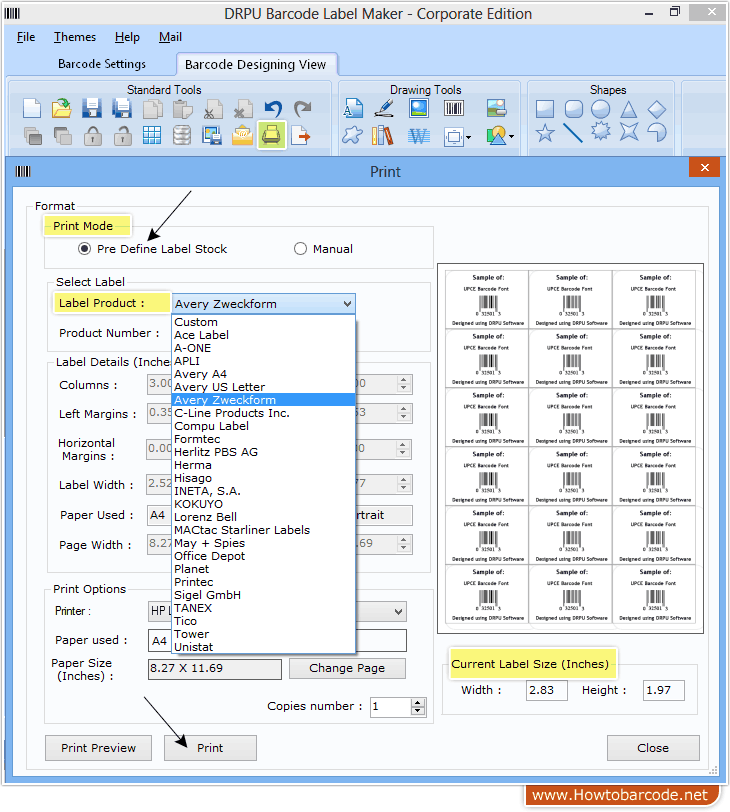 ➨ Printed Barcode Font sheet :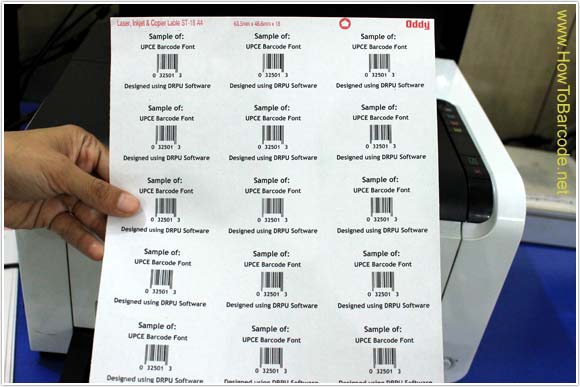 Want to design and print barcode font for your different industries?