Databar Code 128 Set B Barcode Font
Sample of Databar Code 128 Set B Barcode Font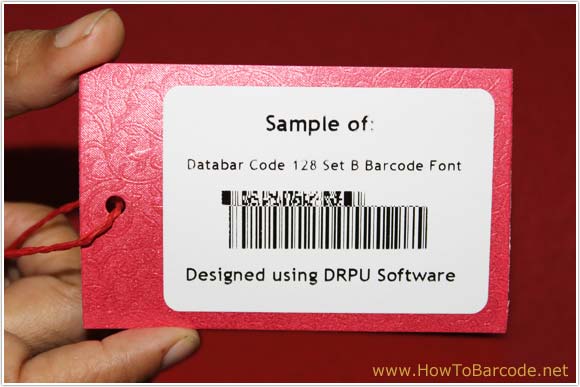 Designing Procedure
We are going to design sample of Databar Code 128 Set B Barcode font as shown above using Barcode Designing View technique. You can choose Barcode Settings option also.
First go to toolbar (drawing tools) and click barcode icon to insert it. Double click on barcode to open its properties windows.
➨ Select Barcode Technologies and Type :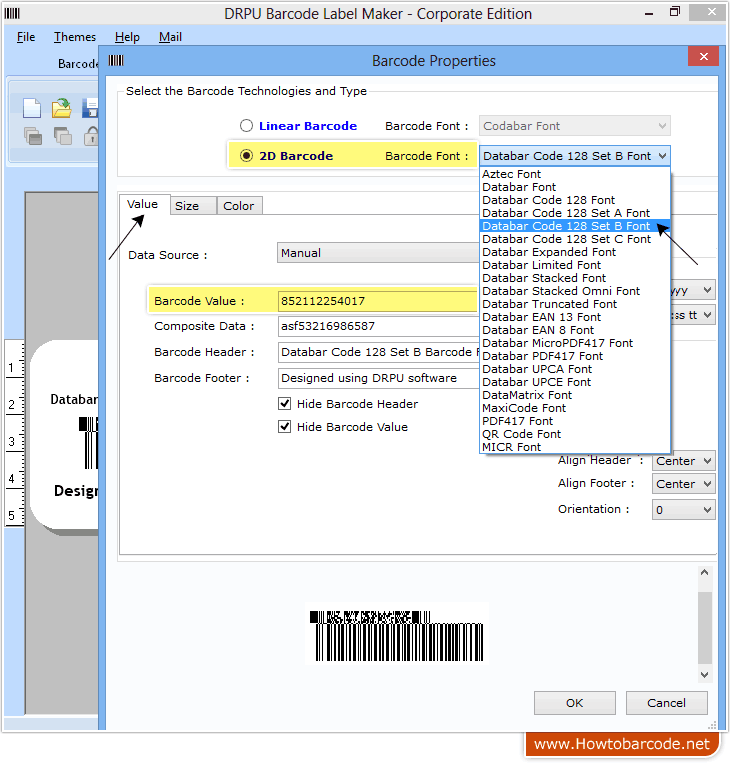 ➨ Set Margins :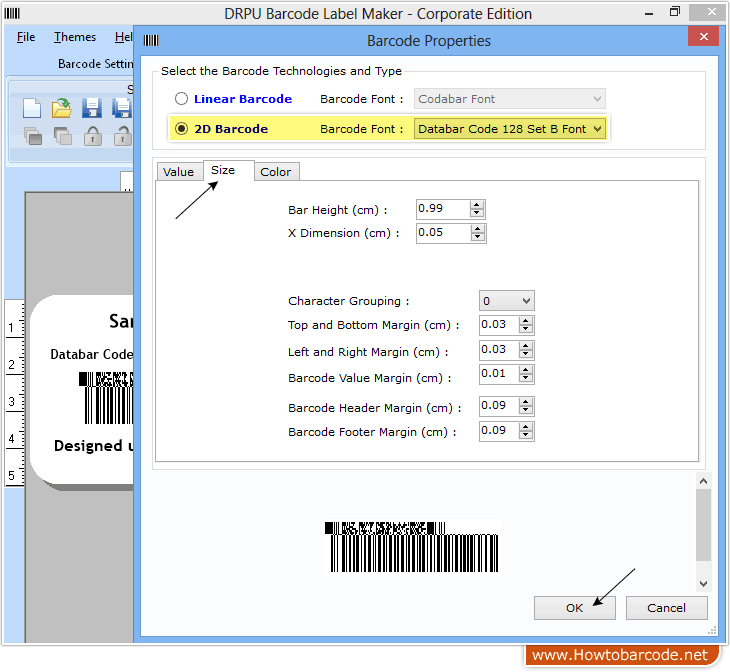 ➨ Specify Barcode Label Shape and Size :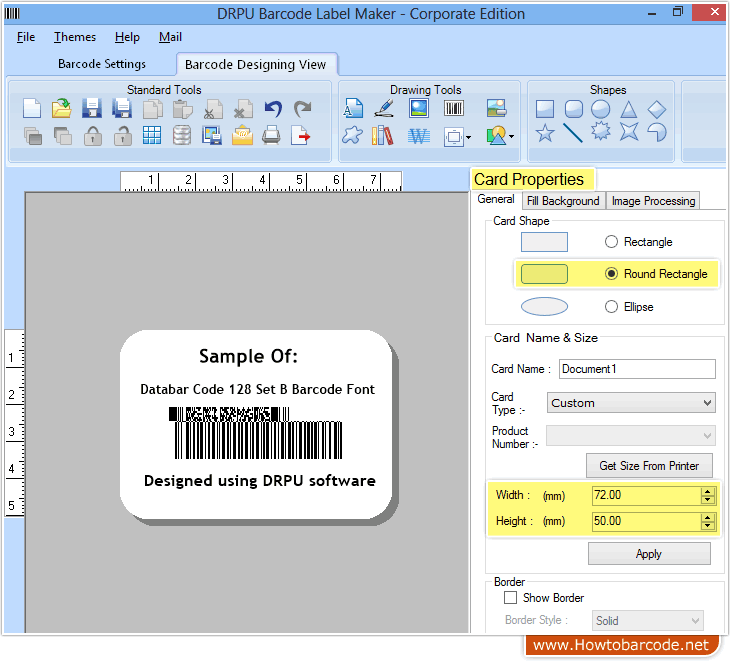 Barcode Printing process
You can print designed barcode label by clicking on print icon from toolbar. Select print mode according to your need.
➨ Manual Print Settings :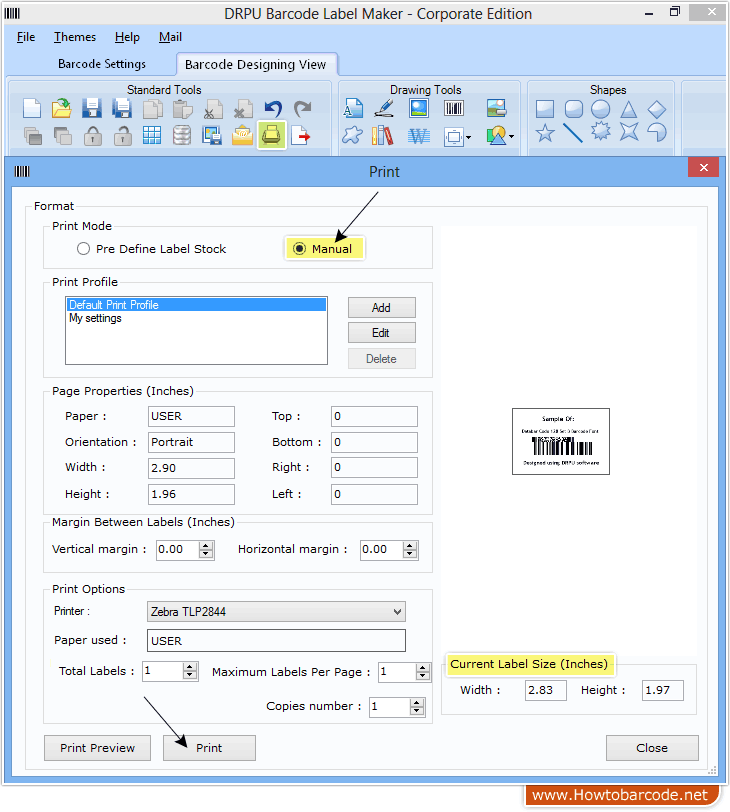 ➨ Barcode Thermal Printer Process :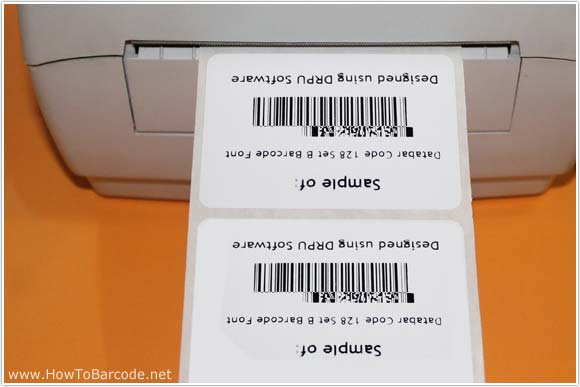 ➨ Barcode Label Scanning process :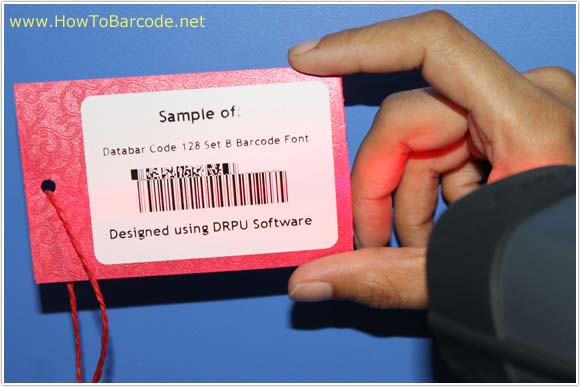 You can also choose Pre Define Label Stock printing mode to print designed Databar Code 128 Set B barcode font.
➨ Pre Define Label Stock Print Settings :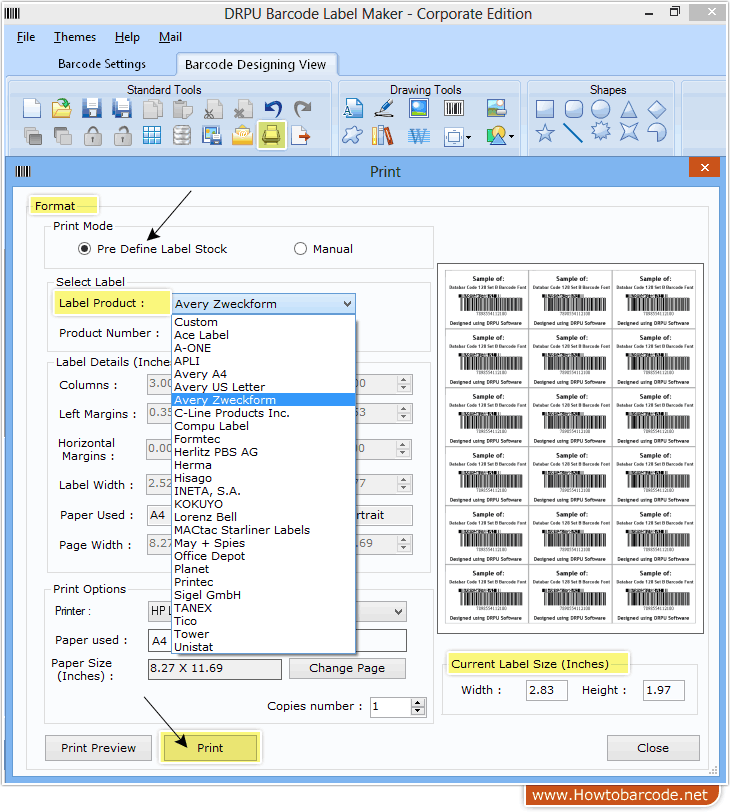 ➨ Barcode Laser Printer Printing Process :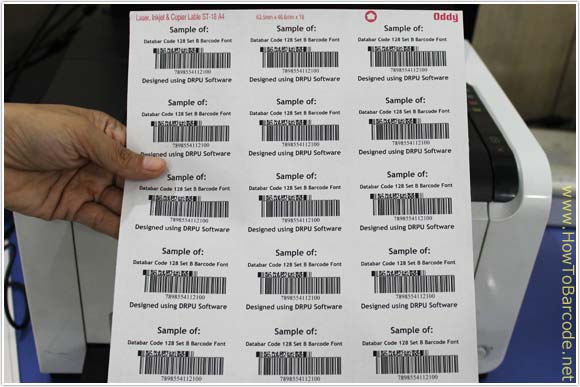 Download Free trial of DRPU Barcode Software - Corporate Edition