Databar EAN 13 Barcode Font
Sample of Databar EAN 13 Barcode Font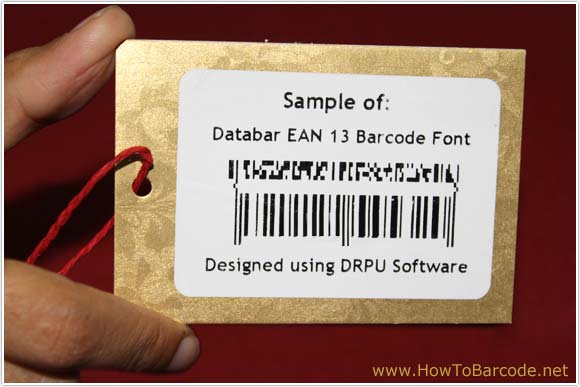 Designing Procedure:
DRPU Barcode Label maker software has two main modules for generating barcode labels: Barcode Designing View and Barcode Settings. Barcode label design using Barcode Designing View is shown below:
➨ Select Barcode Technologies and Type :
Go to toolbar (drawing tools) and click on barcode icon to add it on label. Now, to open the barcode properties, double click on inserted barcode.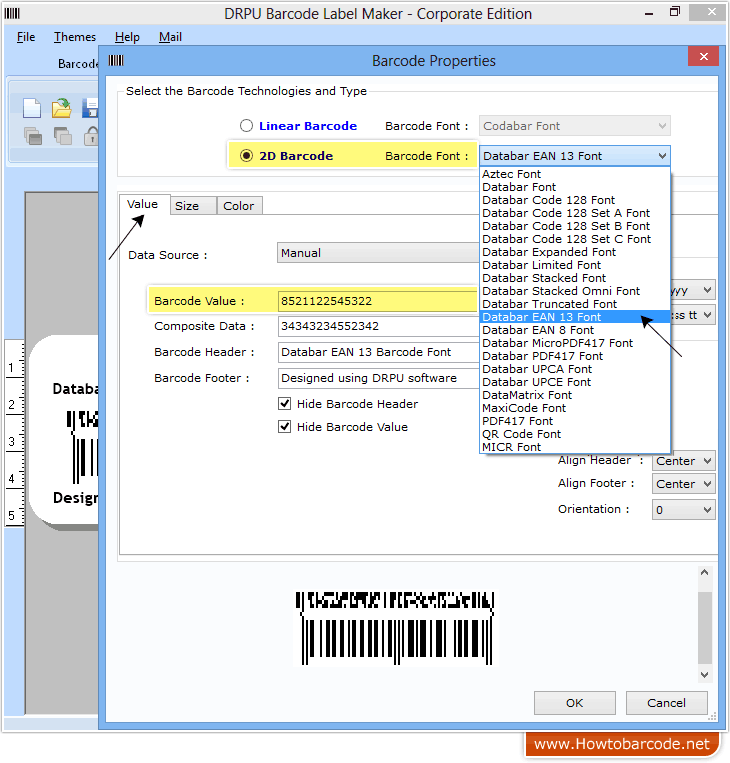 ➨ Set Margins :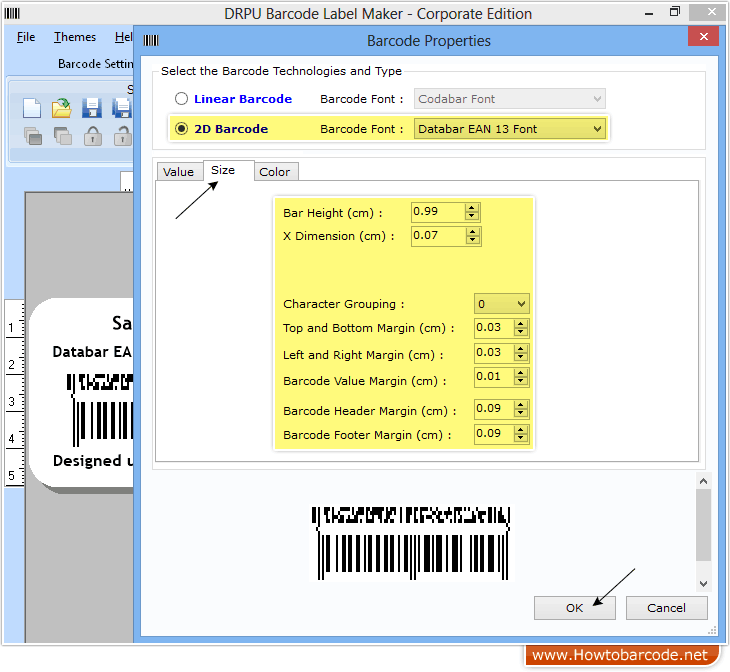 ➨ Specify Card Shape and Size :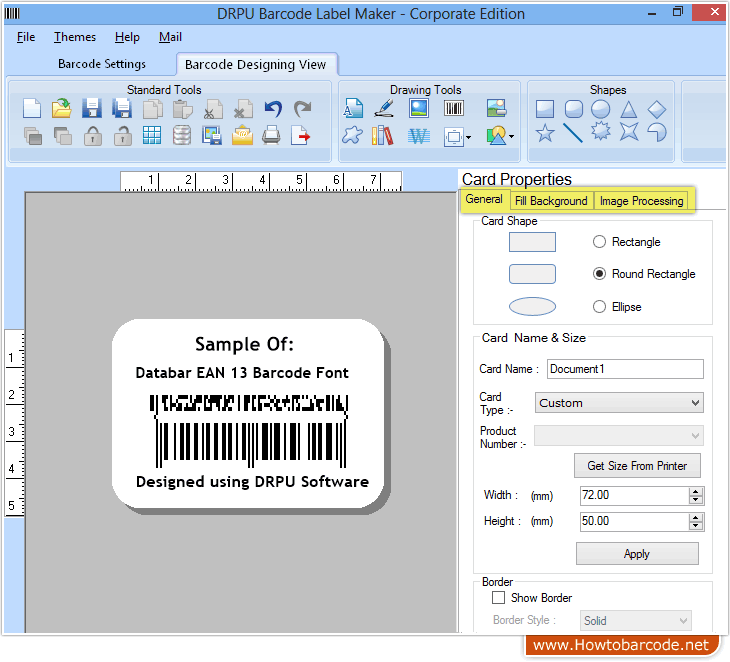 Printing Procedure:
On completing your barcode designing process, click on print icon from toolbar. Then select one of the printing modes: Pre Define Label Stock Mode or Manual Mode.
➨ Manual Print Settings :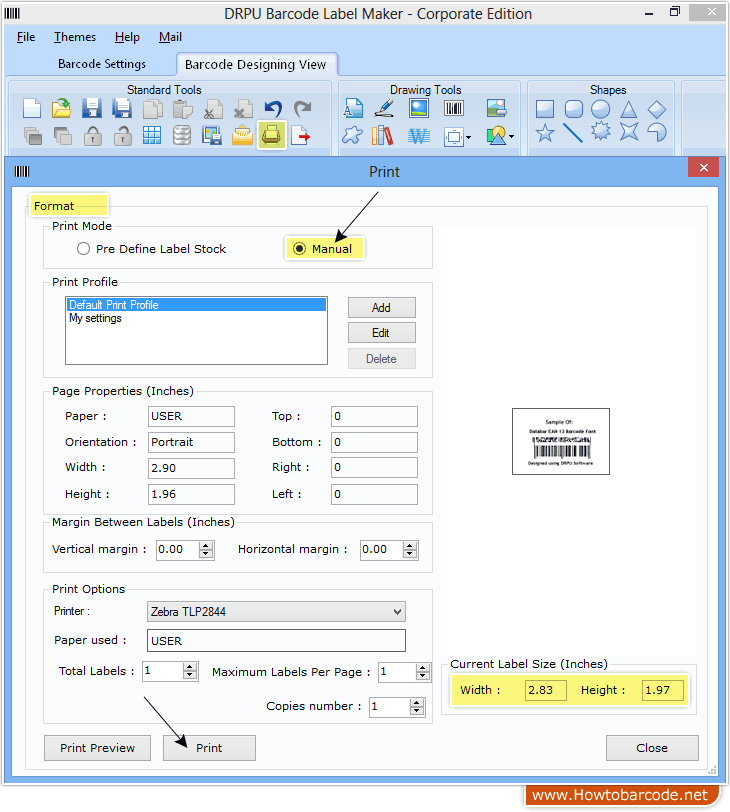 In case of Manual Mode you need to specify page properties, number of copies, margins etc. manually then click on print button to proceed. Note: To edit page properties go to Edit button of print profile.
➨ Printing Barcode Labels :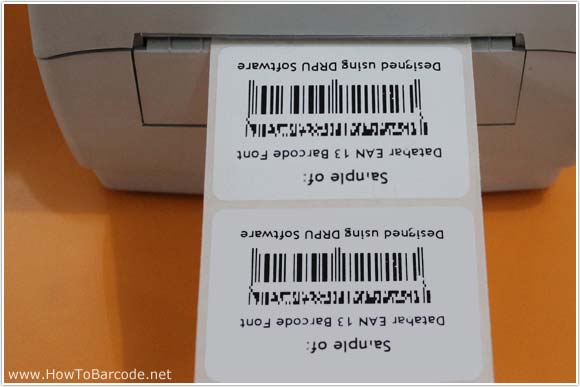 ➨ Scan Databar EAN 13 Font :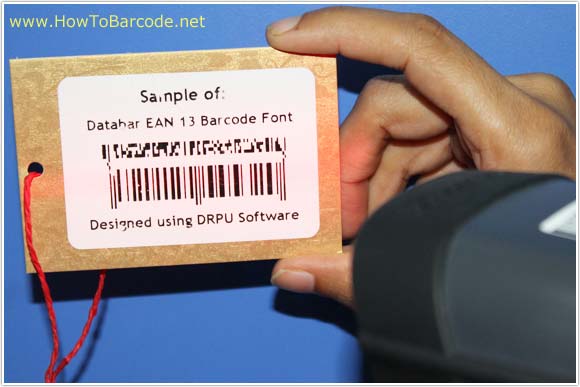 You can also print your generated Barcode image using Pre define label stock mode. Follow few steps to know its working process:
➨
Pre define label stock print mode: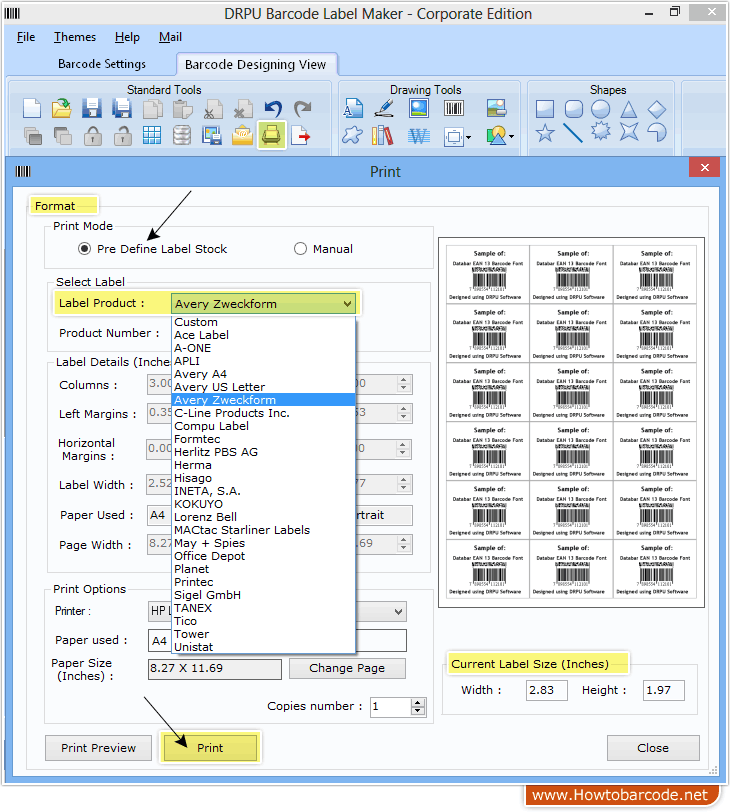 ➨ Printing Barcode Fonts on sheet: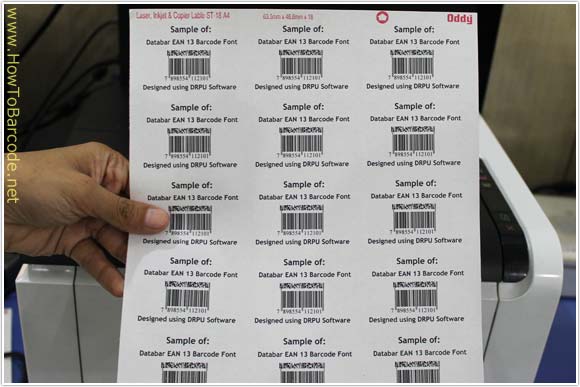 If you satisfy with our barcode font designing process and video tutorial you can try with our demo version of software before purchasing.