Databar Stacked Omni Font
Sample of Databar Stacked Omni Font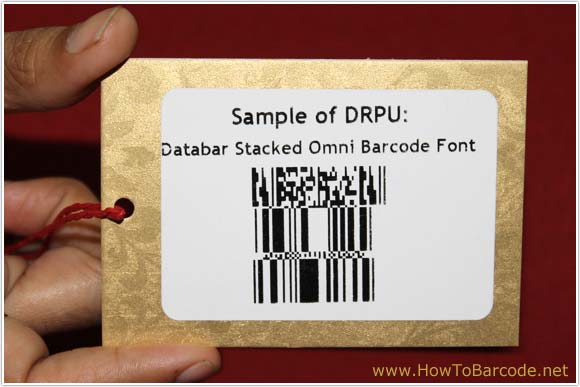 Designing Procedure:
Barcode Label Maker Software - Corporate Edition provides two options to generate and design barcode: Barcode Designing View and Barcode Settings.
➨ Select Barcode Technologies and Type:
We are going to discuss, barcode label design process using
Barcode Designing View
. Go to toolbar (drawing tools) and click on barcode icon to add it on label and double click on inserted barcode to change its default settings.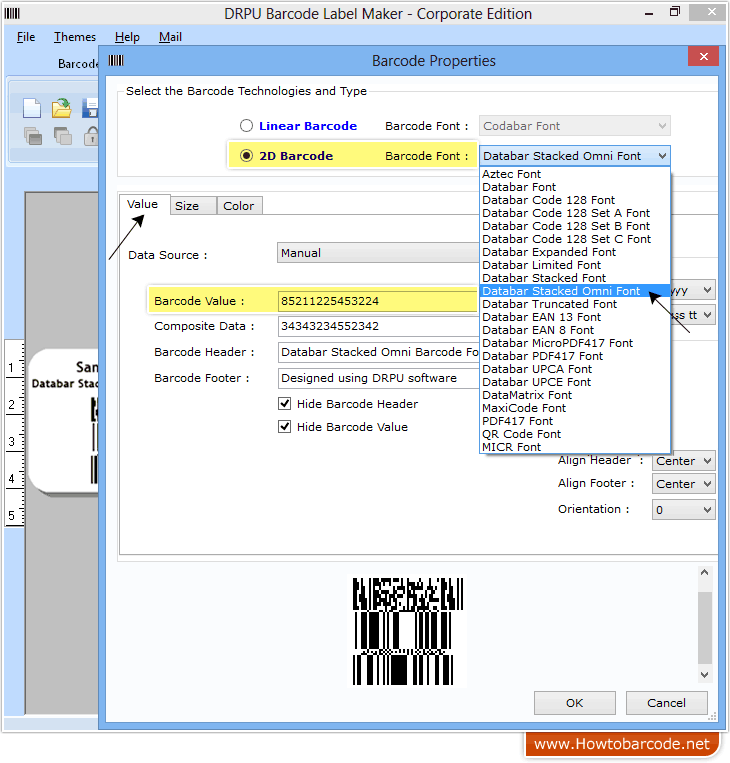 ➨ Set Margins :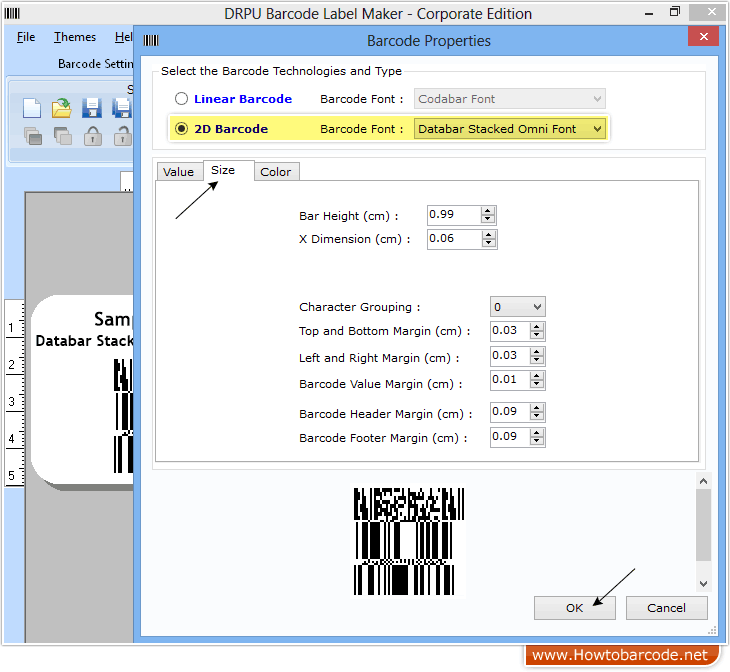 ➨ Specify Card Shape and Size :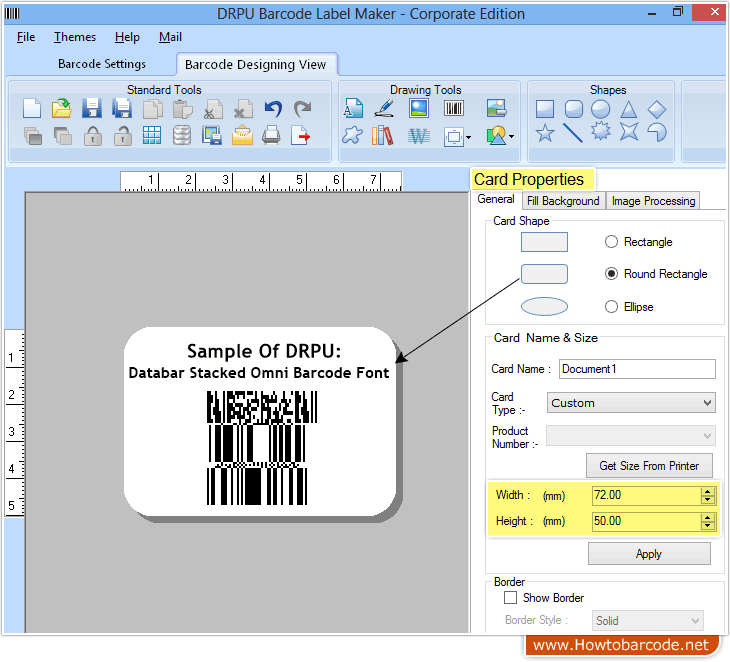 Printing Procedure:
There are two modes of printing barcode labels in DRPU Barcode Software: Pre Define Label Stock Mode or Manual Mode. Choose any one as per need.="style4">➨ Manual Print Settings :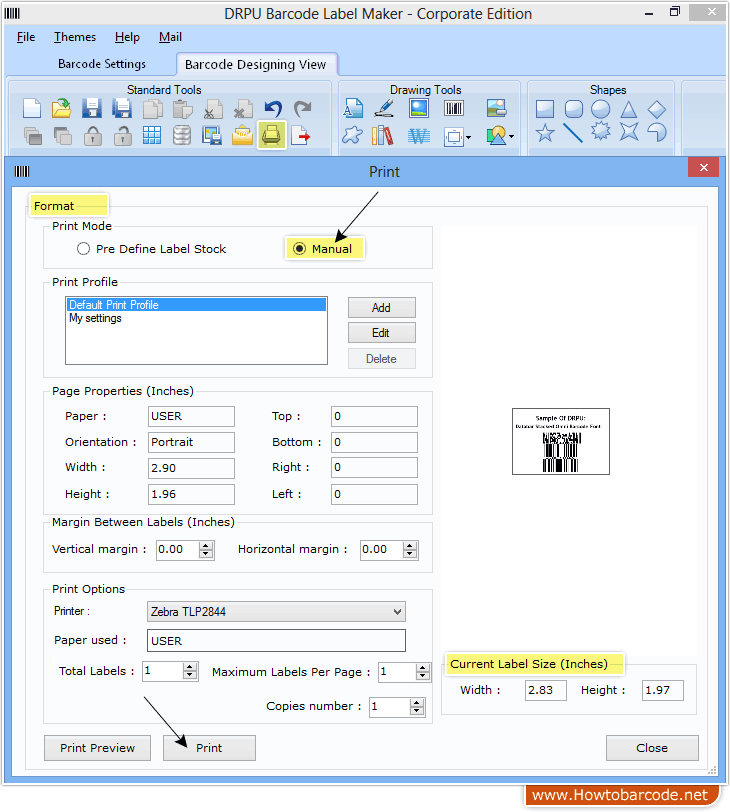 Adjust barcode margins, printer settings etc for Manual Mode to print designed barcode font. To change page properties, go to edit button.
➨ Printing Barcode Labels :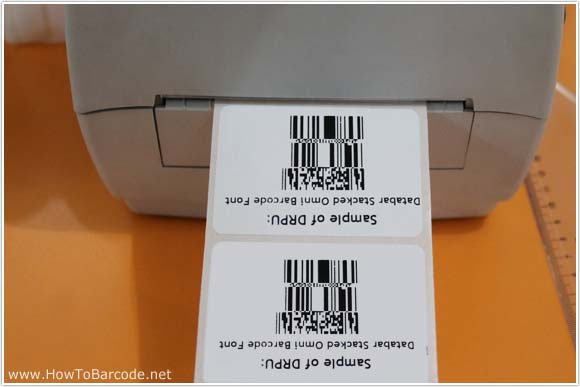 ➨ Scan Databar Code 128 Set C Font :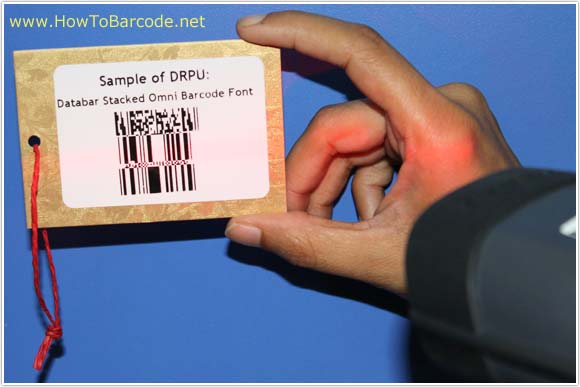 You can also print your designed barcode with pre define label stock mode with specific Label product according to your industry.
➨
Pre define label stock print mode: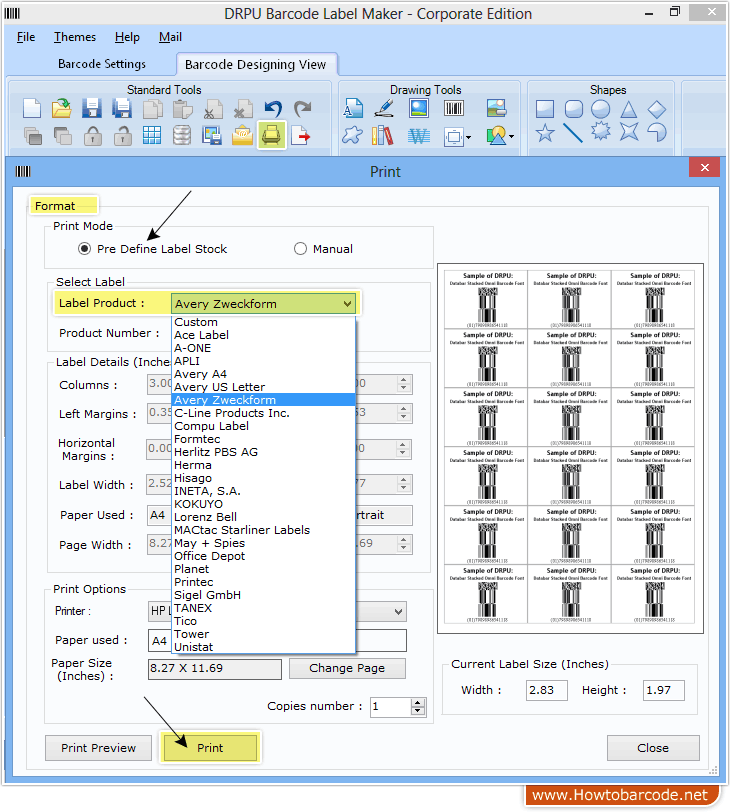 ➨ Printing Barcode Fonts on sheet: