Databar Stacked Barcode Font
Sample of Databar Stacked Barcode Font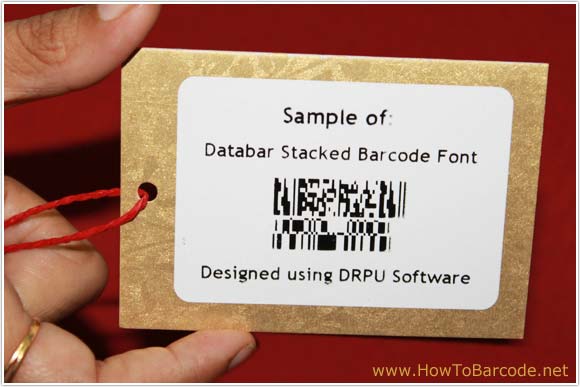 Designing Procedure
There are two panels of DRPU Label Maker Software: Barcode Settings and Barcode Designing View . Here, we are going to design Databar Stacked 2D Barcode Font using Barcode Designing View.
➨ Select Barcode Technologies and Type :
Go to drawing tools from toolbar and click on barcode icon to add it on your label. To alter the properties of inserted barcode double click on it.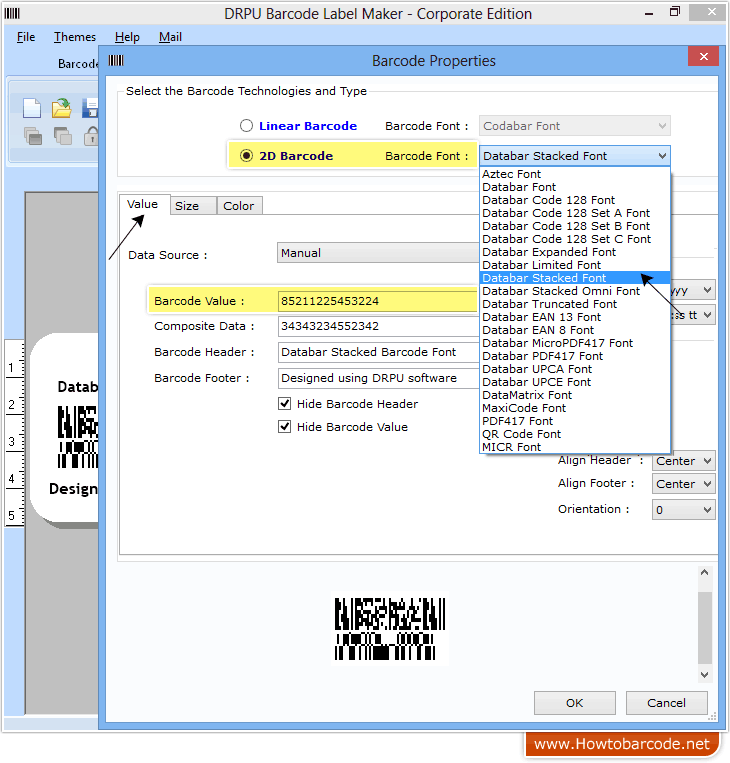 ➨ Set Margins :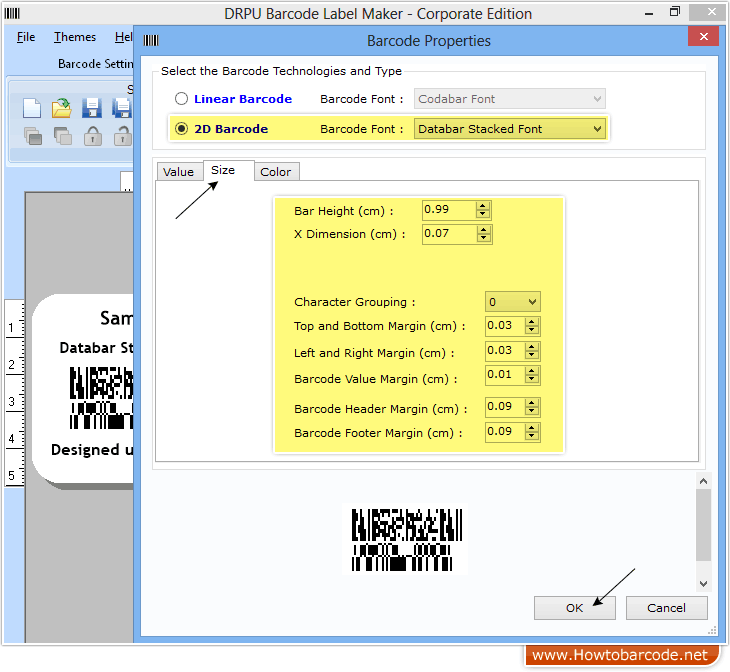 ➨ Specify Barcode Label Shape and Size :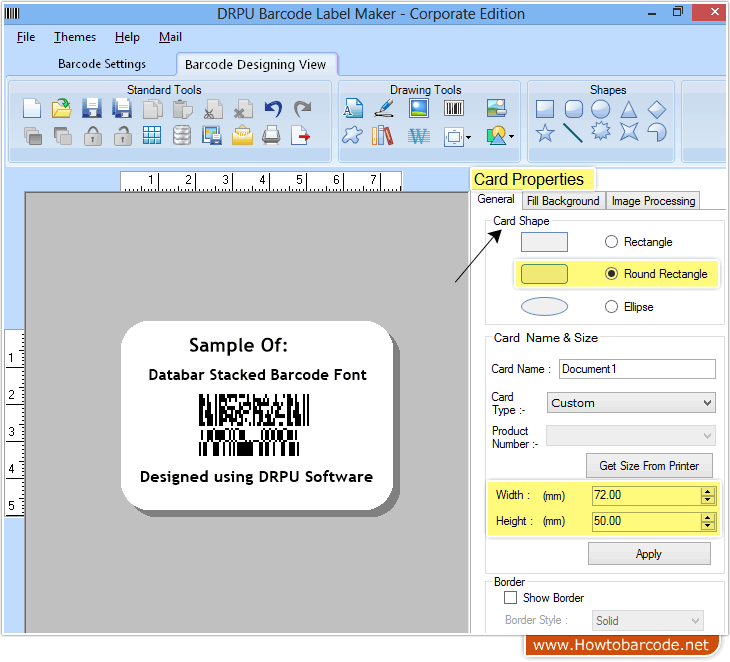 Barcode Printing process
Print your designed barcode label using print settings of the software. Go to toolbar and click on print icon. We provide two modes of printing:
➨ Manual Print Settings :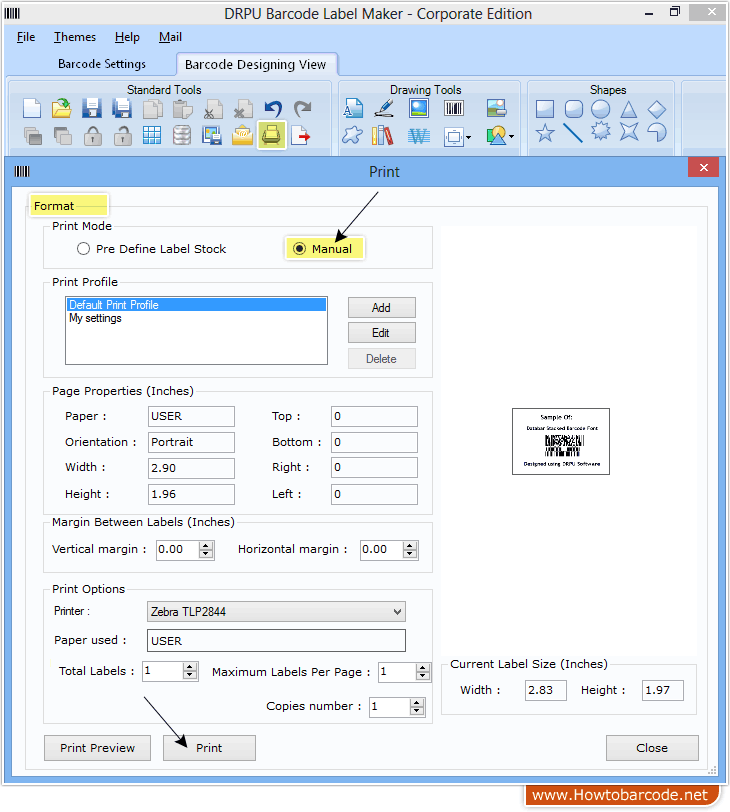 ➨ Barcode Thermal Printer Process :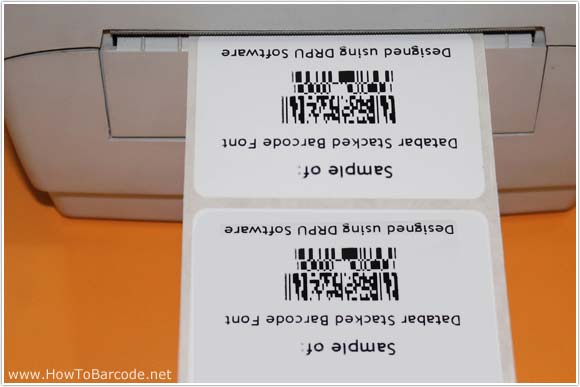 ➨ Barcode Label Scanning process :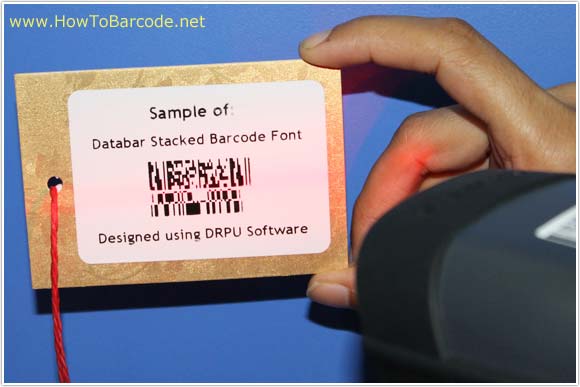 Print your designed Databar Stacked barcode font using Pre Define Label Stock printing method.
➨ Pre Define Label Stock Print Settings :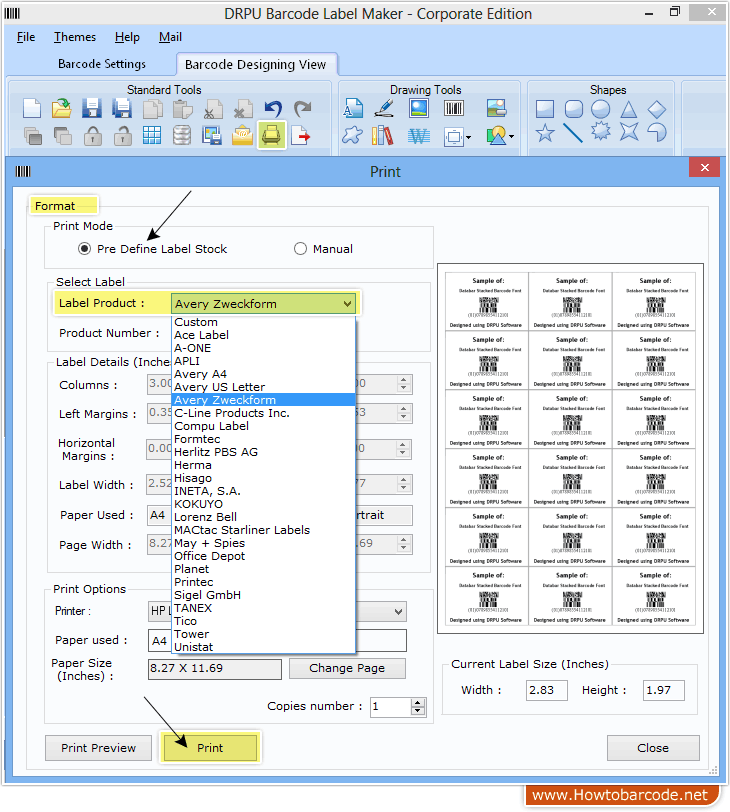 ➨ Barcode Laser Printer Printing Process :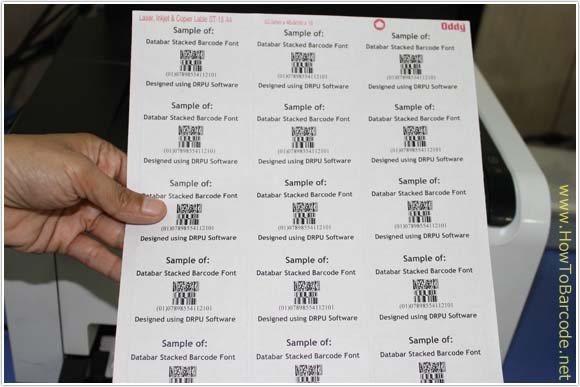 Download Free trial of DRPU Barcode Software - Corporate Edition