Databar UPCA Barcode Font
Sample of Databar UPCA Barcode Font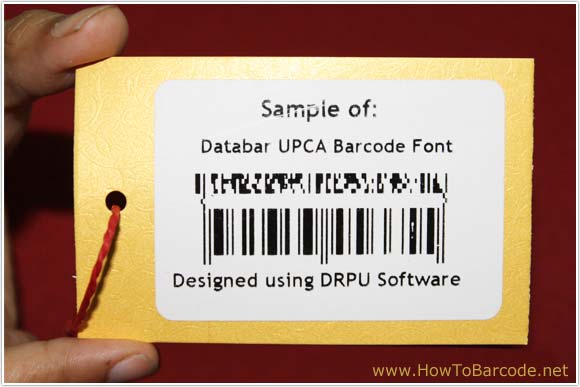 Designing Procedure
DRPU Barcode label maker software has two main modules to design and generate barcode: Barcode Settings and Barcode Designing View. Here for demonstration, Barcode Designing View is selected.
➨ Select Barcode Technologies and Type :
First go to
Barcode Designing View
tab and click on barcode icon given at the top in the drawing tools. Double click on inserted barcode to alter its property.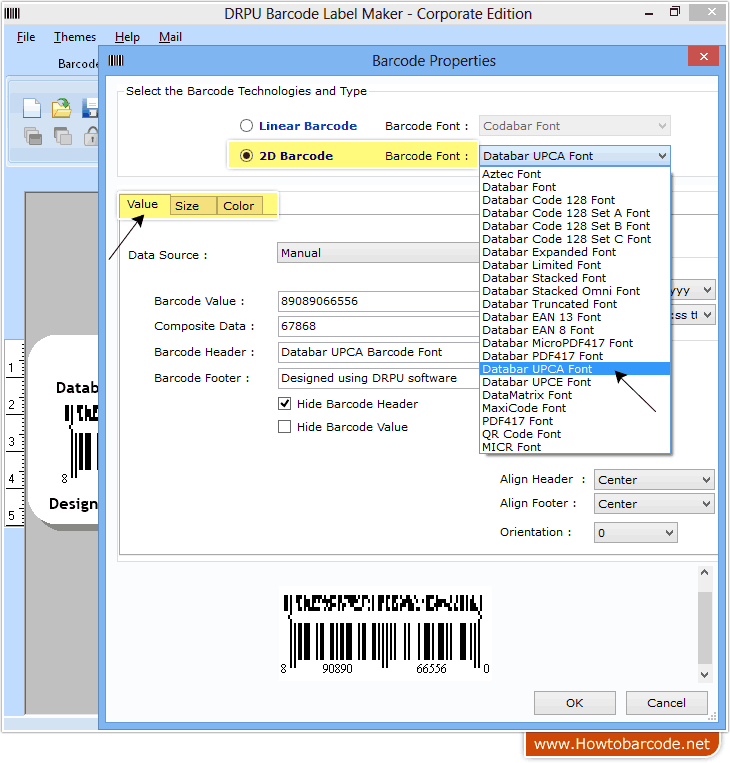 ➨ Set Margins :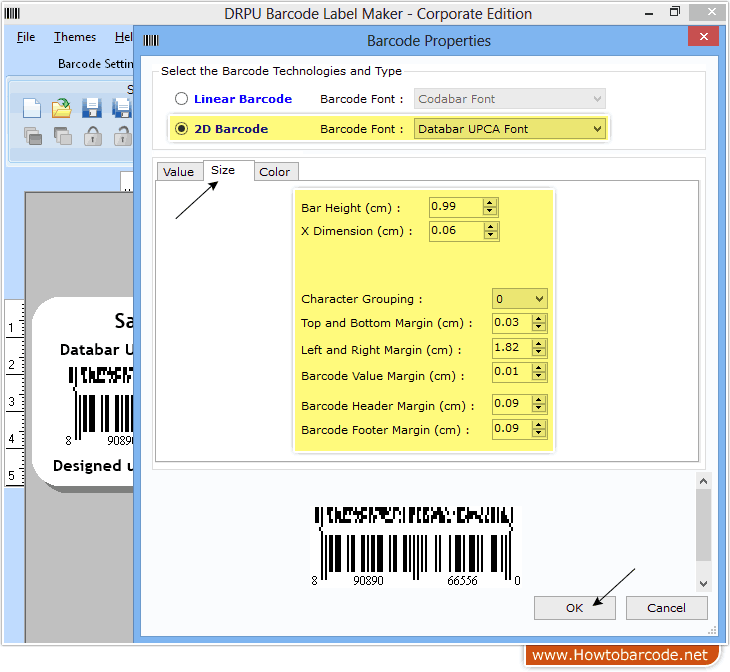 ➨ Specify Barcode Label Shape and Size :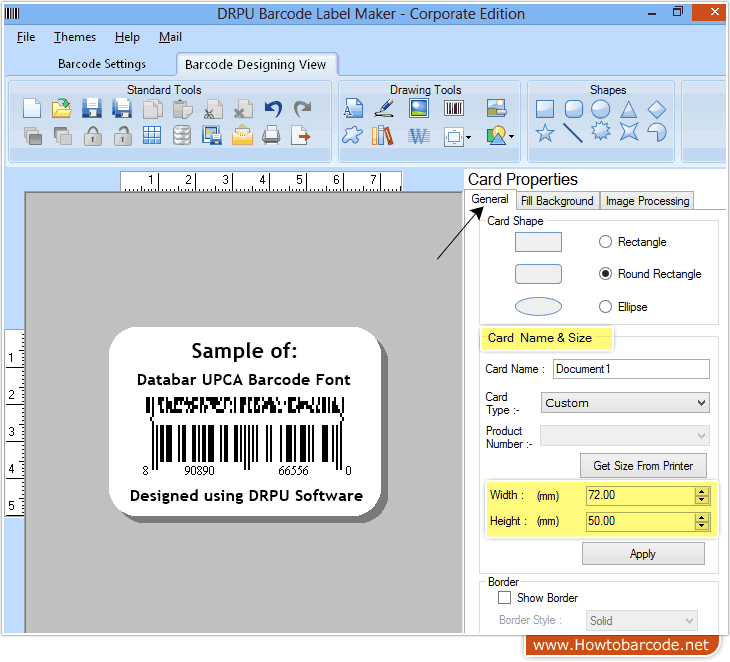 Barcode Printing process
After completing your designing process, go to print icon from toolbar. Choose print mode Pre Define Label Stock Mode or Manual Mode as per requirement.
➨ Manual Print Settings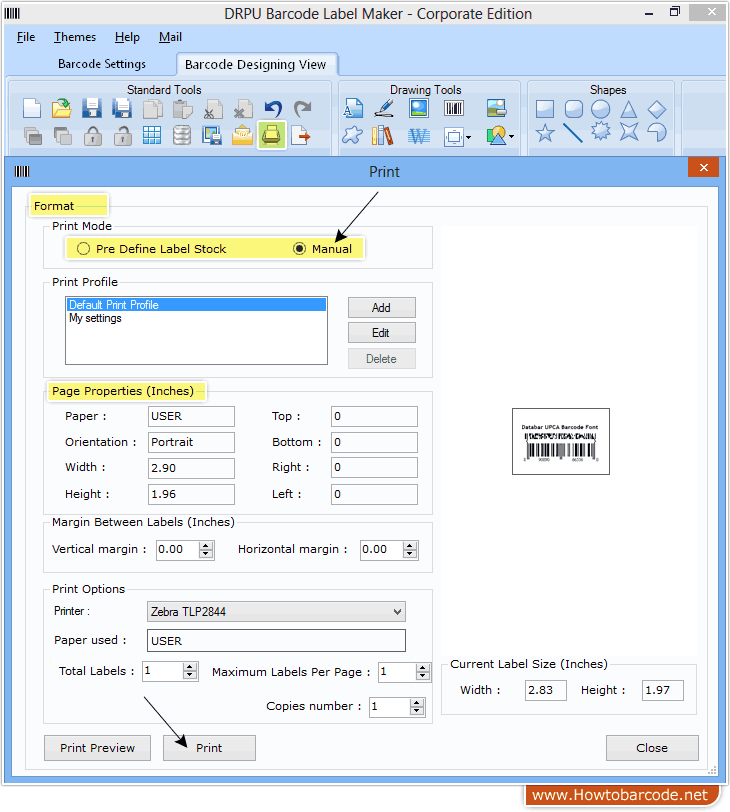 ➨ Barcode Thermal Printer Process :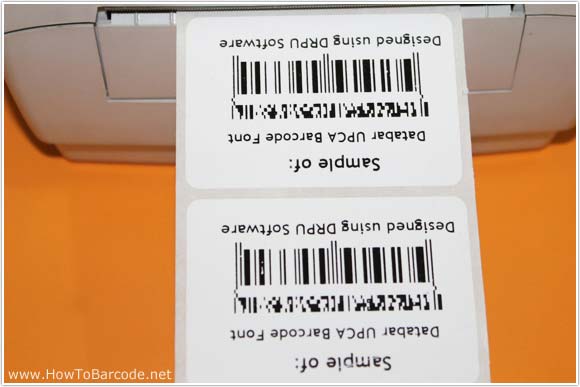 ➨ Barcode Label Scanning process :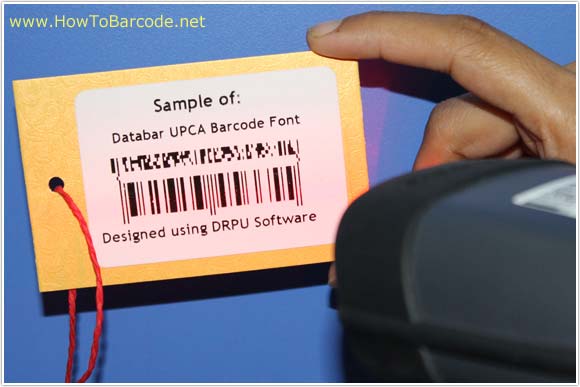 Below we have discussed Pre Define Label Stock printing procedure to print created Databar UPCA barcode font.
➨ Pre Define Label Stock Print Settings :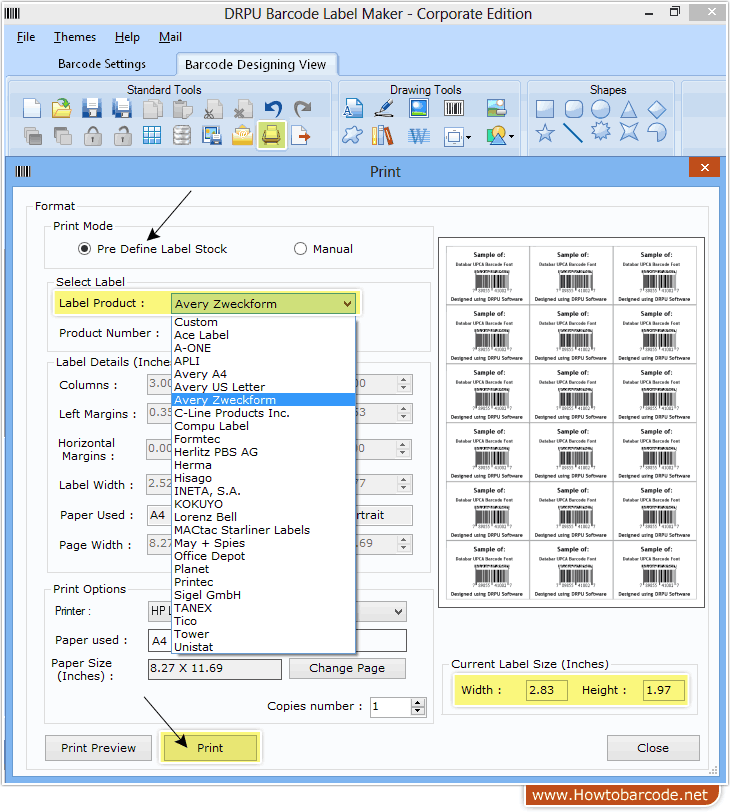 ➨ Barcode Laser Printer Printing Process : :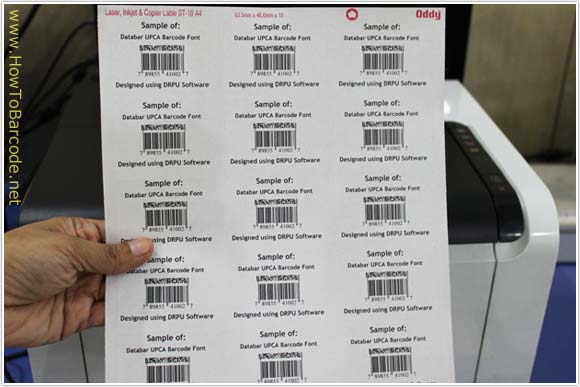 Download Free trial of DRPU Barcode Software - Corporate Edition